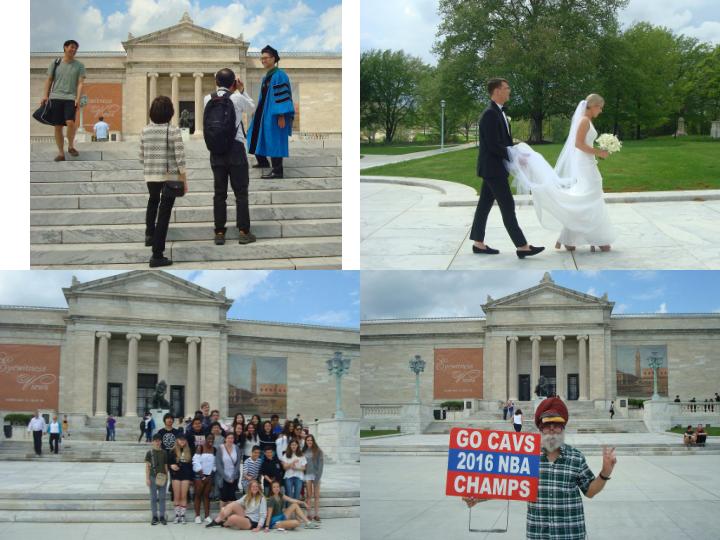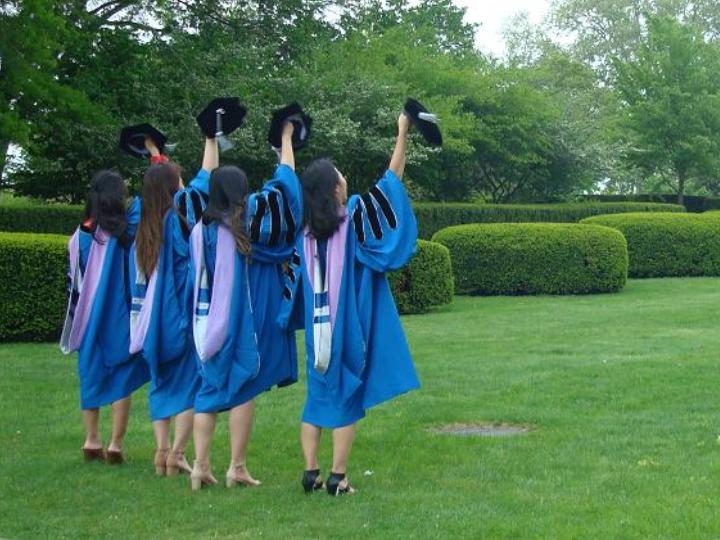 CLEVELAND MUSEUM OF ART WELCOMES NEW GRADUATES, NEWLYWEDS, THRONGS OF YOUTHS, AND A JEFFERSON PARK RESIDENT
Saturday, May 20 was a nice day in the afternoon – even though there were thunderstorms in the evening.
I was on my way to see an exhibition (Eyewitness Views) – Sunday (May 21) was the last day.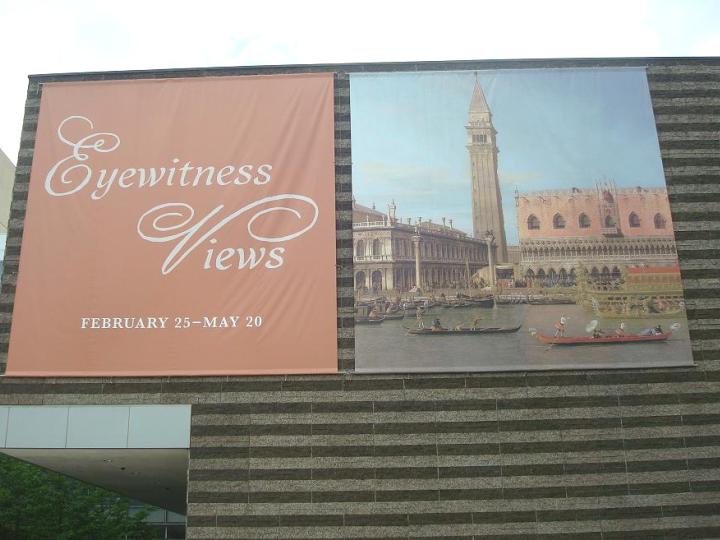 I approached the museum from the south side – showing the 1916 façade -- walking up the Fine Arts Garden containing the Wade Lagoon.
As I walked up the steps – I saw new graduates, newlyweds, throngs of youths, others, and me – carrying the GO CAVS sign -- getting photographed in front of the museum.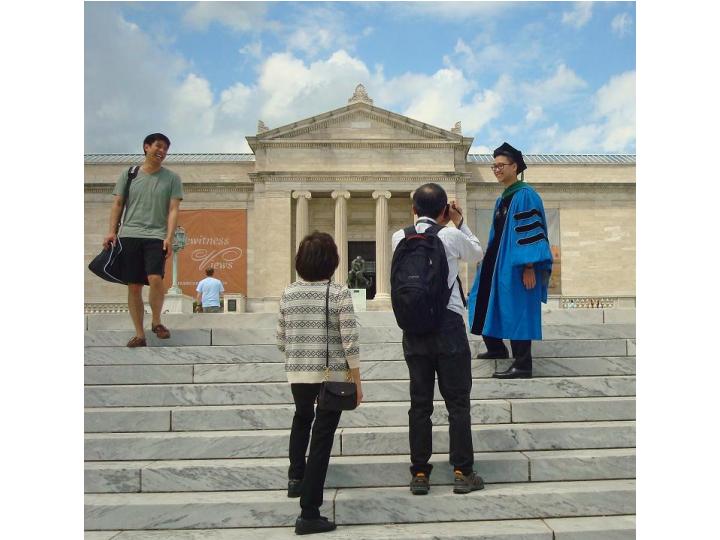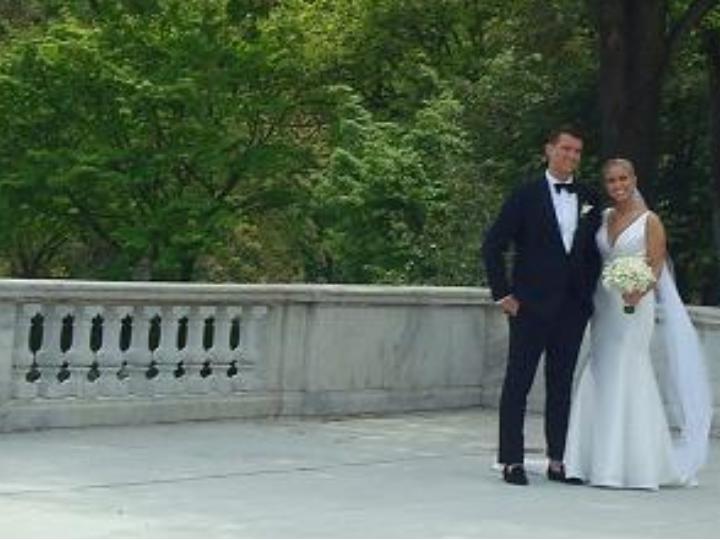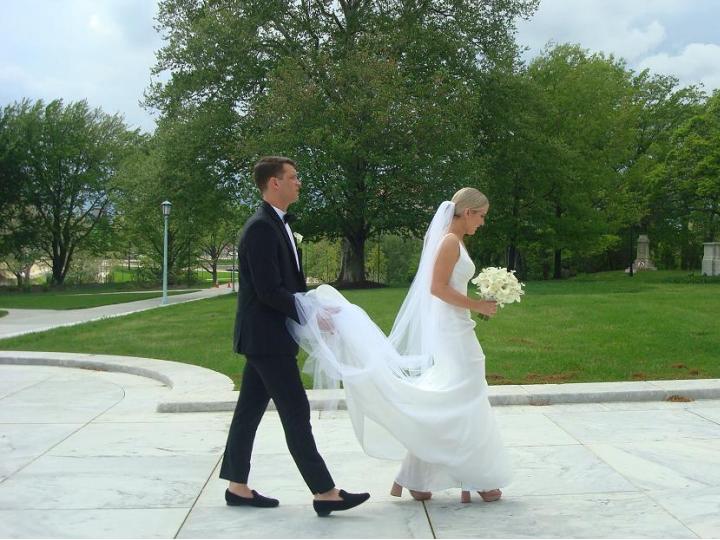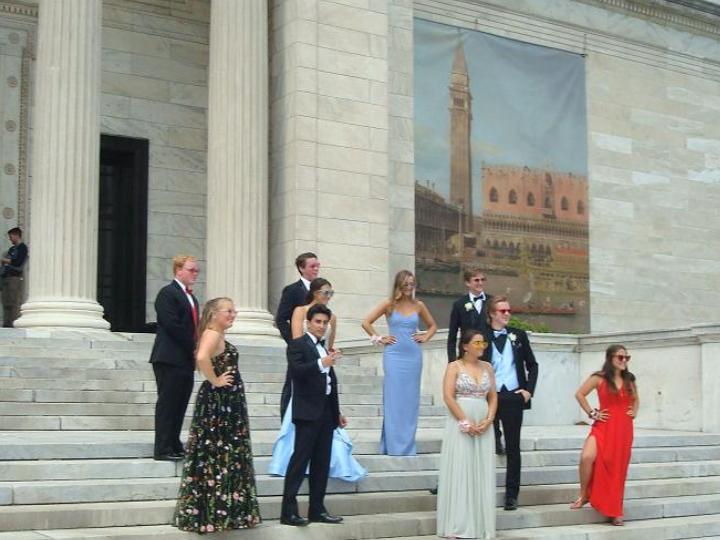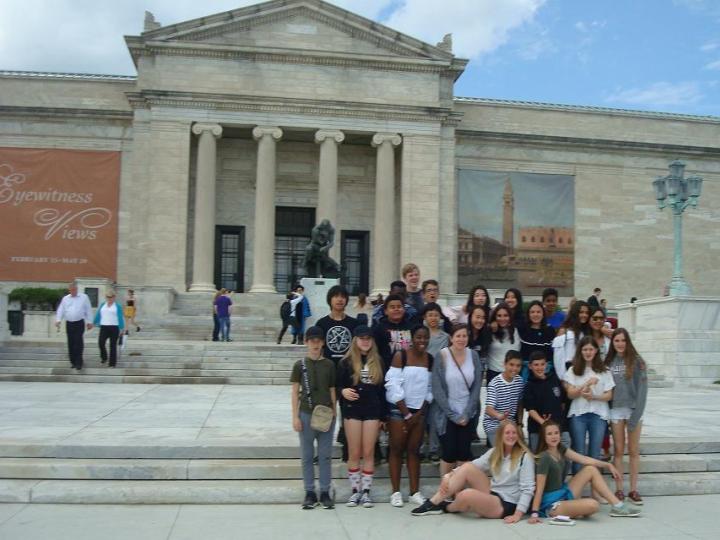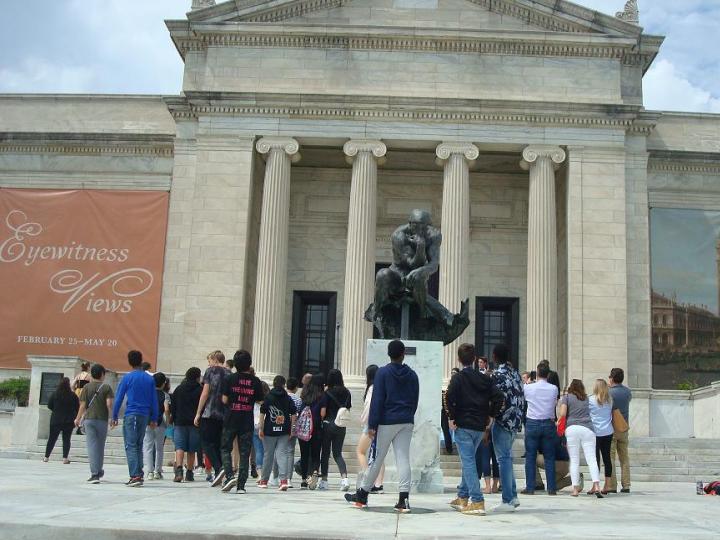 As a member and a regular visitor to the CMA – every trip is an unparalleled joy – it was a thrill witnessing Clevelanders celebrating their afternoon with the museum as a backdrop.
Note: The popular "Parade the Circle" event is scheduled for Saturday, June 9 – starting at noon. Here is a link that provides more information about the event:
http://www.clevelandart.org/events/special-events/parade-the-circle/about [1]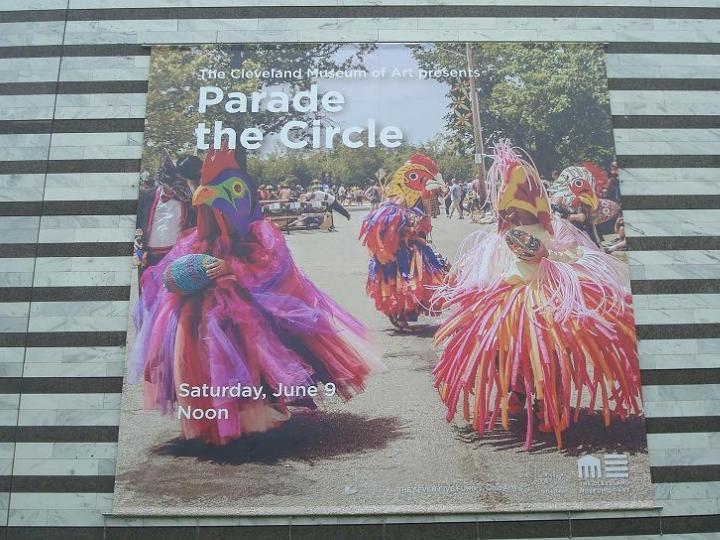 Links:
[1] http://www.clevelandart.org/events/special-events/parade-the-circle/about
[2] http://li326-157.members.linode.com/system/files/Slide1_188.JPG
[3] http://li326-157.members.linode.com/system/files/Slide2_209.JPG
[4] http://li326-157.members.linode.com/system/files/Slide3_180.JPG
[5] http://li326-157.members.linode.com/system/files/Slide4_159.JPG
[6] http://li326-157.members.linode.com/system/files/Slide5_143.JPG
[7] http://li326-157.members.linode.com/system/files/Slide6_133.JPG
[8] http://li326-157.members.linode.com/system/files/Slide7_124.JPG
[9] http://li326-157.members.linode.com/system/files/Slide8_111.JPG
[10] http://li326-157.members.linode.com/system/files/Slide9_107.JPG
[11] http://li326-157.members.linode.com/system/files/Slide10_95.JPG
[12] http://li326-157.members.linode.com/system/files/Slide11_89.JPG