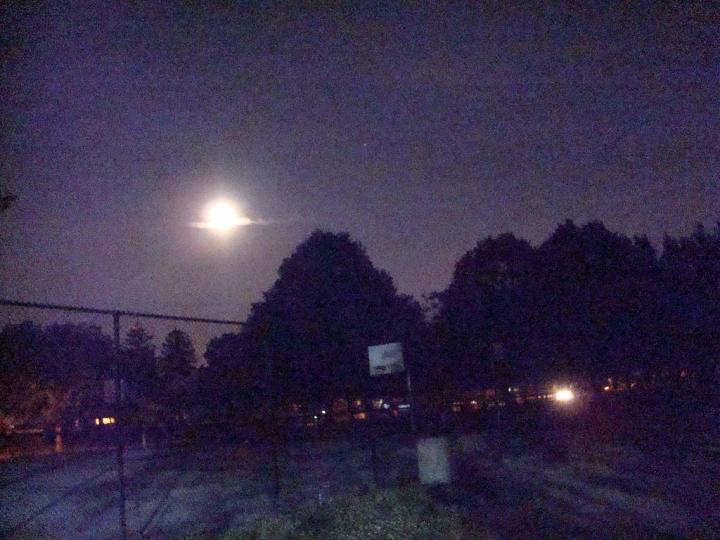 WITH NOT A BERRY AROUND (EXCEPT AT MARC'S) – JEFFERSON PARK, LOCATED ON CLEVELAND'S WEST SIDE, WELCOMED THE JUNE 2018 "STRAWBERRY" MOON
Thursday, June 28, 2018 -- was the day for the full moon – and with clear night skies – the moon was a sight to behold.
I was playing solo tennis that evening. Around 10:00 p.m. I saw the moon rise over the south-east corner.
I took photographs after 11:00 p.m. – as the moon rose above the tennis courts (first photograph) and then above the basketball courts (second photograph). –
I followed the moon along west 132nd Street (third photographs) and then over our house on Cooley Avenue (last photograph).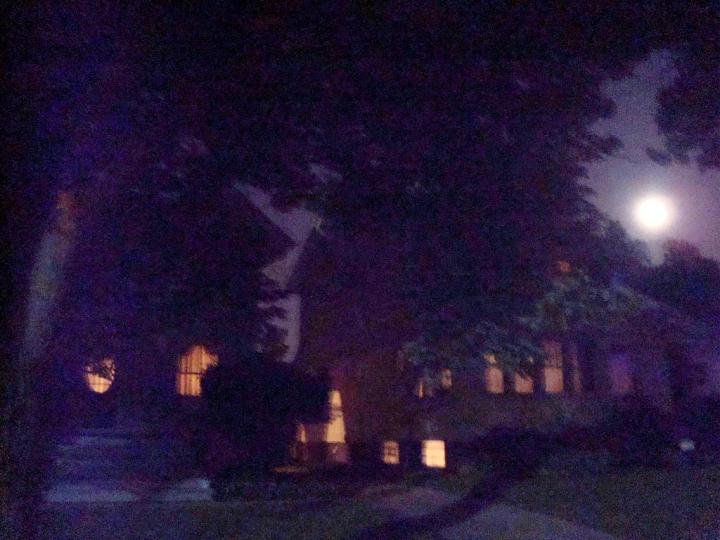 As I approached our house, Gingy and Smokey (our two outside cats – son and mother) were there to greet me. They walked over the street and I had to shoo them back. They were happy to see me and also happy that the full moon was brightening the night landscape.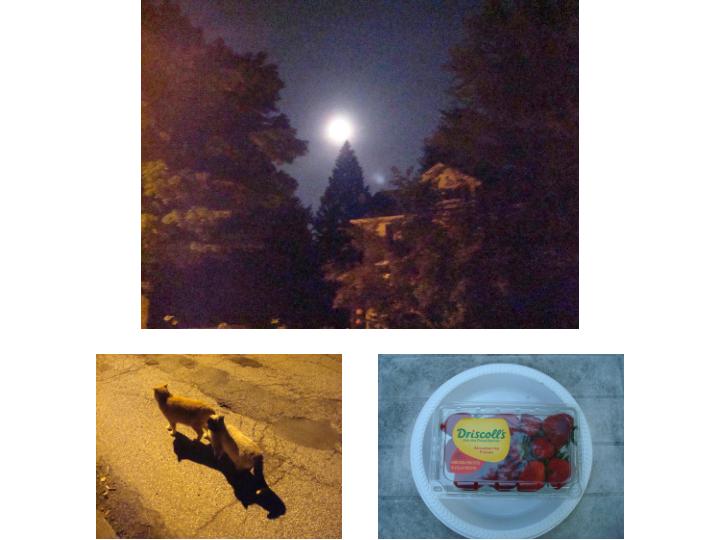 The June moon is also called the "Strawberry" moon because Native American tribes gathered strawberries during this time. I did not see any local residents gathering strawberries – but there was no shortage of California strawberries at the local Marc's store. Last month, I saw strawberries growing in the backyard of a house (facing the park) on West 132nd Street.
The full Moon -- a sight to behold -- is a marvel in our mysterious universe.
Formed 4.6 billion years ago – our Moon always presents the same face to us – because it spins on its axis at the same rate it orbits planet Earth.
The next full Moon will arrive on July 27, 2018.
Have a happy lunar month.