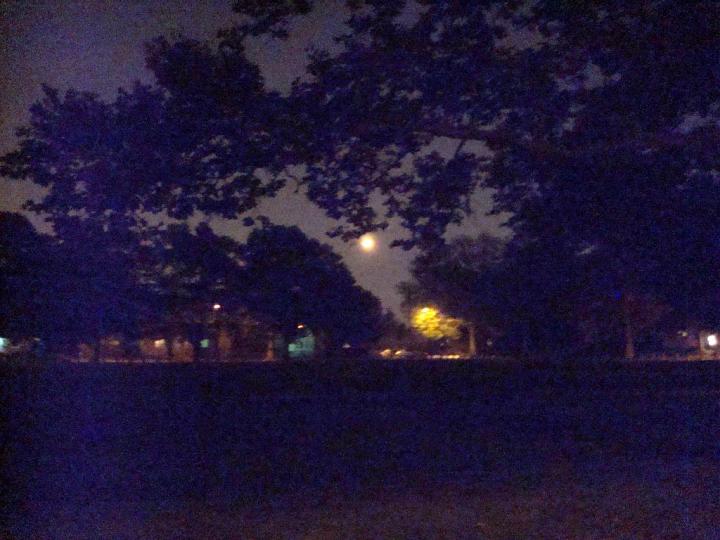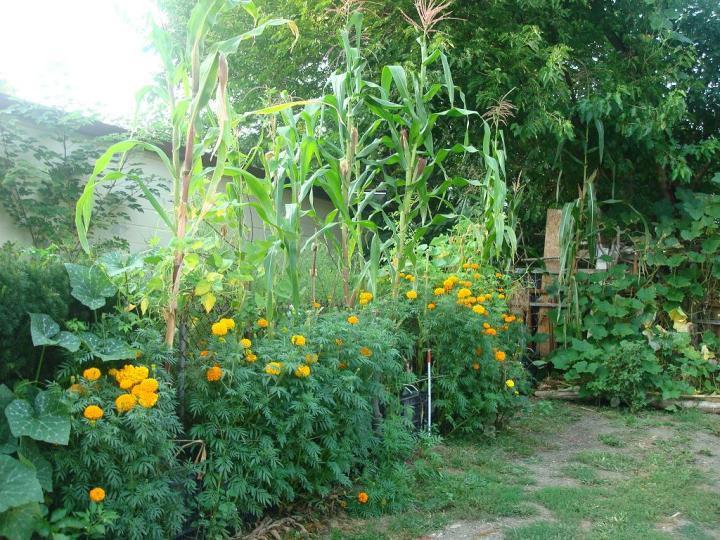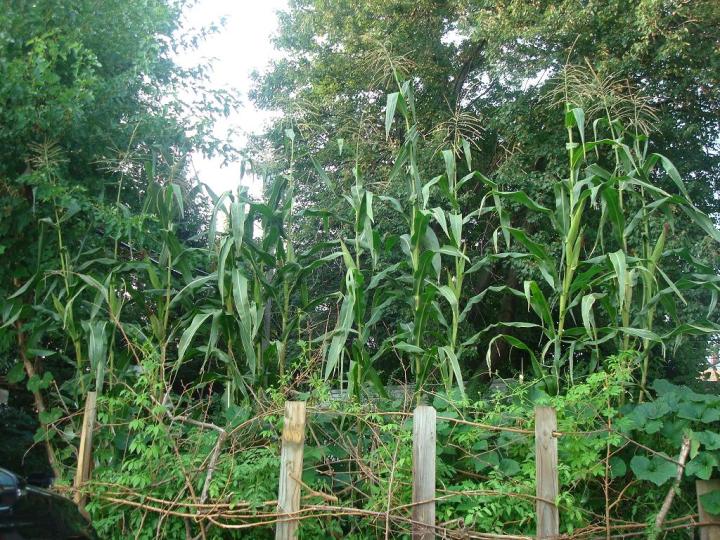 TALL CORN STALKS NEAR THE SOUTH SIDE OF JEFFERSON PARK (WEST SIDE OF CLEVELAND, OHIO) WELCOMED THE AUGUST 2018 CORN MOON
The evening of Sunday, August 26, 2018 was the date for observing the full moon.
I had finished playing solo tennis, shortly after 9:00 p.m.
The first photograph shows the full moon as it appeared above the southeast horizon – around 9:15 p.m.
The photographs (second and third)of the corn stalks – grown by refugees from Bhutan – outside their apartment complex on Cooley Avenue – southwest of the park were taken early in the evening.
I waited for the moon to rise up – the fourth photograph was taken around 11:30 p.m.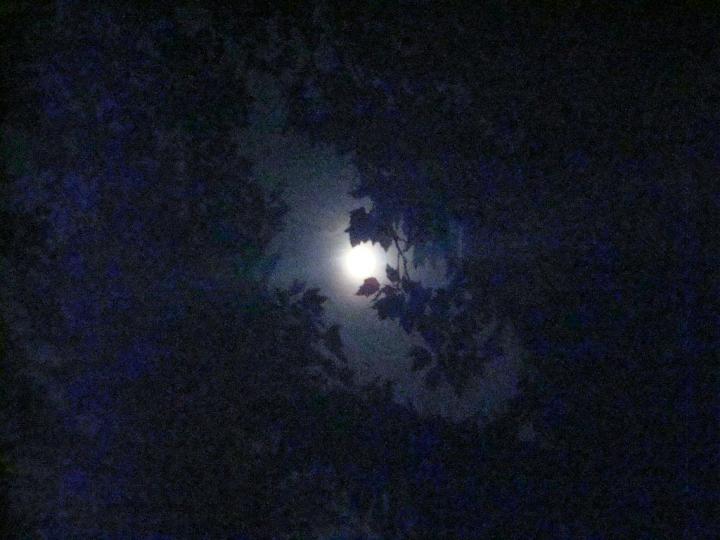 Of course – Smokey and Gingy (mother and son – our two outside cats) were dazzled with the full moon. And our sunflowers were ablaze too. (See composite in last photograph)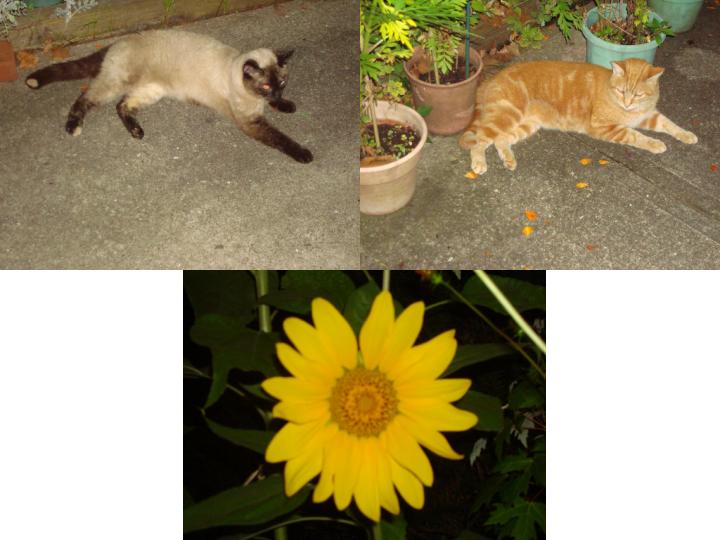 The August moon, in addition to being called the "Full Green Corn Moon" by Native American tribes is also called the "Sturgeon Moon".
Not to be left behind – there are a few Chinese restaurants named "August Moon."
The full Moon -- a sight to behold -- is a marvel in our mysterious universe.
Formed 4.6 billion years ago – our Moon always presents the same face to us – because it spins on its axis at the same rate it orbits planet Earth.
The next full Moon will arrive on September 24, 2018.
Enjoy the remaining days of the lunar month.