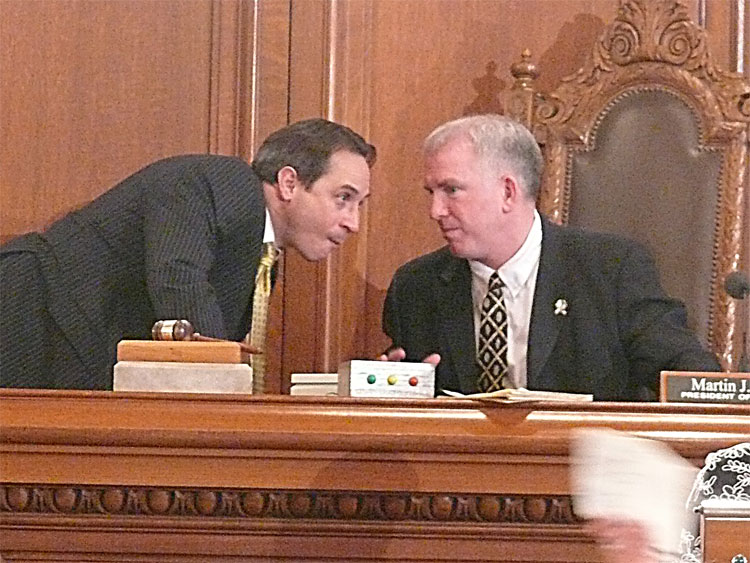 (Photo credit: Jeff Buster)
Now that the entire country has survived weeks of painful, dredged up memories from two former high school students - one who will now decide the fate of Supreme Court cases - do we need to do a complete accounting for all of the sitting public office holders and legislators? Afterall, it's just the right thing.
"The woman who said she was a victim forgave him, God bless her, but she didn't recant those allegations. ... Forgiveness is a great quality in her, and I give her that. But she's not recanting. Recanting means it didn't happen," he said. [1]
How did they behave in high school?? What is their sexual history? Grab the pitchforks and torches, people! We have a lot of politicians to hold before the fire, starting with Martin Sweeney.
Cleveland's Martin Sweeney resigns from Ohio House
https://www.cleveland.com/politics/index.ssf/2018/10/clevelands_martin_sweeney_resi.html [2]
https://www.cleveland.com/naymik/index.ssf/2018/01/martin_j_sweeney_dogged_by_200.html [3]
"Compelled by the '#MeToo' movement and as a resident of Senate District 23, I feel it is important to stand up and raise awareness of the fact that Martin Sweeney, who is running for the State Senate, had taxpayer money, almost $90,000, paid for his sexual harassment while he was Cleveland City Council President"
Links:
[1] https://www.dispatch.com/news/20181013/renacci-wants-sherrod-browns-ex-wife-to-say-whether-1986-abuse-claims-were-lie
[2] https://www.cleveland.com/politics/index.ssf/2018/10/clevelands_martin_sweeney_resi.html
[3] https://www.cleveland.com/naymik/index.ssf/2018/01/martin_j_sweeney_dogged_by_200.html