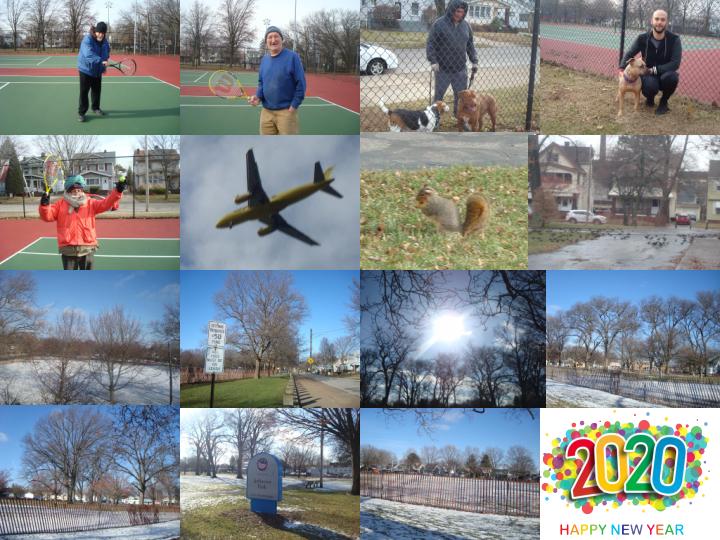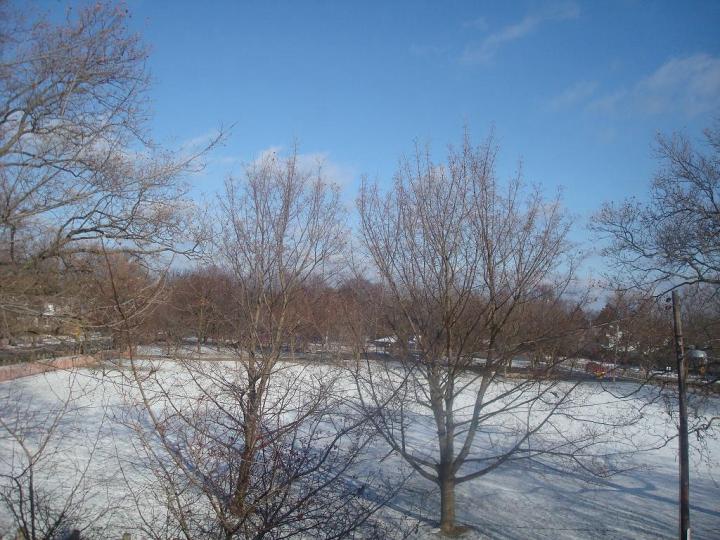 HAPPY NEW YEAR 2020 FROM CLEVELAND'S JEFFERSON PARK
Wednesday, January 1, 2020 was a nice winter day.
The sun was out in full glory.
Parts of the park where the snow was still on the ground -- were glistening.
Our house, on Cooley Avenue, faces the park on the south side. And I get good almost aerial views from our attic.
Around noon, with the temperature at 35 deg. F – I decided to go out.
I was well dressed with layers and layers of clothing and many warm caps under my turban.
Being the start of 2020 – I commemorated the day with a 20-minute walk around the park (1-mile). I enjoy walking and normally walk on average 3- 6 miles a day.
While I normally play solo tennis for one to 2-hours, today I played solo tennis for 20 minutes. The courts were almost dry from the snow we had yesterday.
I like to fast sometimes to keep my body in check. I believe we take in too much food energy and don't exercise enough to use all of it. So today, I will be fasting for 20-hours.
Enjoy the rest of the year.
ASTRONAUTS ON SPACESHIP EARTH:
Always remember we are all astronauts on Spaceship Earth – spinning on a tilted axis at nearly 1,000 mph (miles per hour);
an axis that wobbles slowly completing one revolution in 26,000 years;
a Spaceship that travels around our Sun at nearly 67,000 mph competing one revolution in a year and giving us our seasons;
our Solar System is revolving around the center of our Milky Way Galaxy completing one revolution in about 225-250 million years (called the cosmic year);
our Galaxy and all other galaxies are moving in space at very fast speeds – going away from one another or going somewhere in a mysterious Universe – without making a sound and fortunately without getting any speeding tickets.
PHOTOGRAPHS:
The following photographs were taken during the past two weeks. The photographs showing the snow were taken today unless noted. The first photograph is from the attic of our house.
The following photographs were taken today.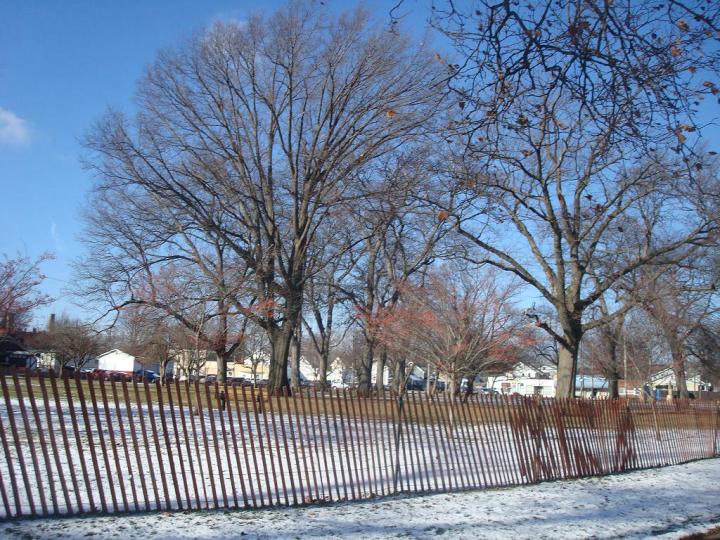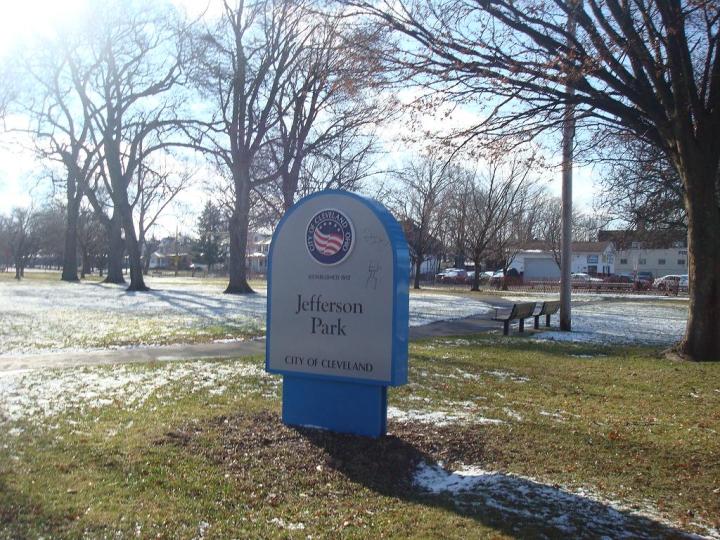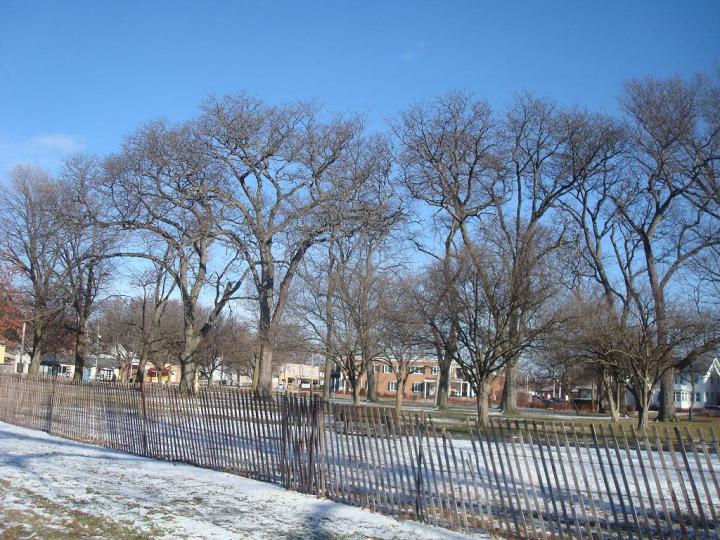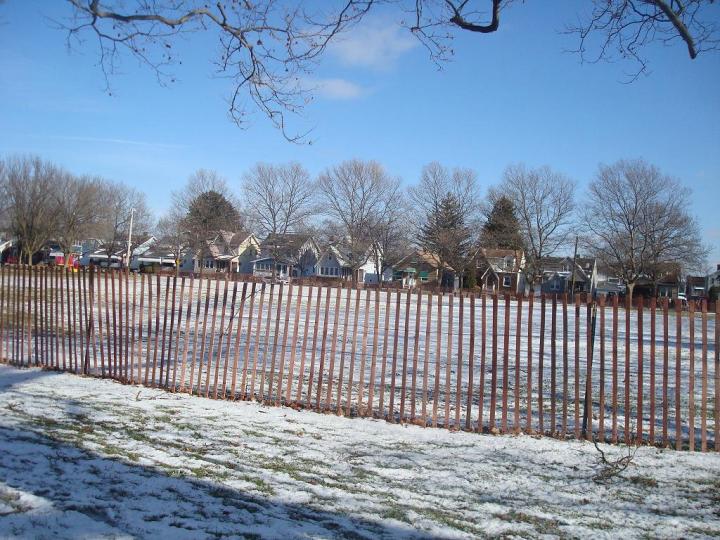 This photograph was taken from the sidewalk along Lorain Avenue – with my camera pointed at the noon sun.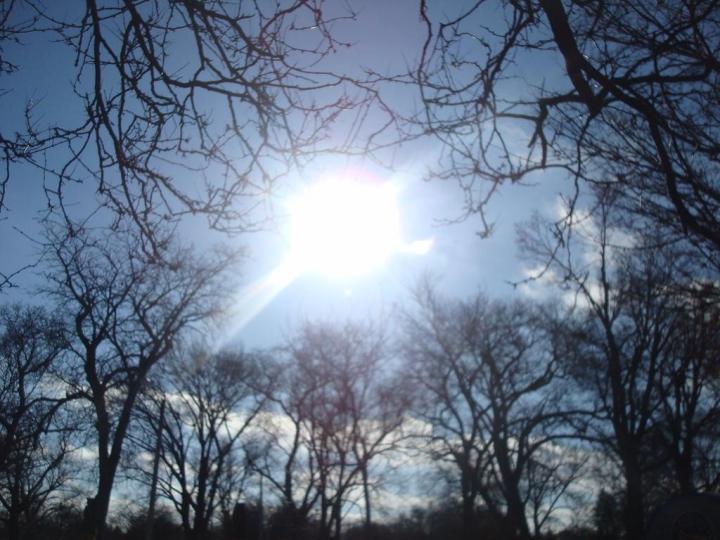 TENNIS IN THE PARK:
Tom R. Smith, an independent producer of TV shows, podcasts, and Youtube videos, and an avid tennis player.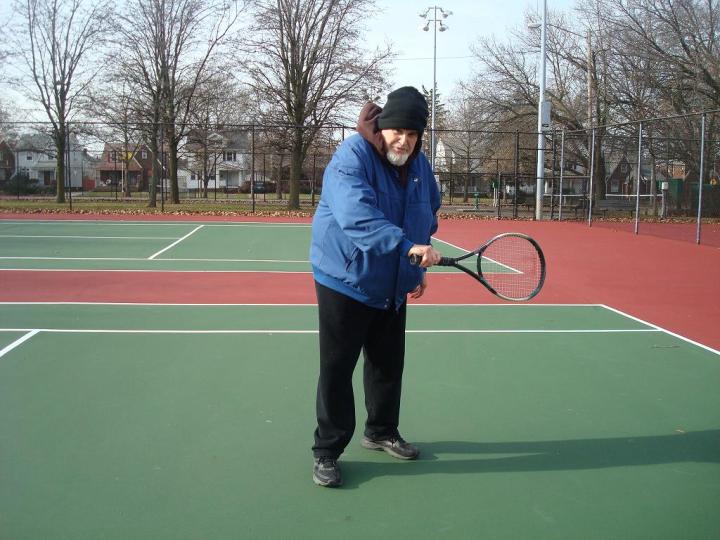 John Lavelle, a long-time resident of West 132nd Street (facing the park), a community volunteer – always helping improve the neighborhood, and 2019 recipient of the Ward 16 senior citizen award.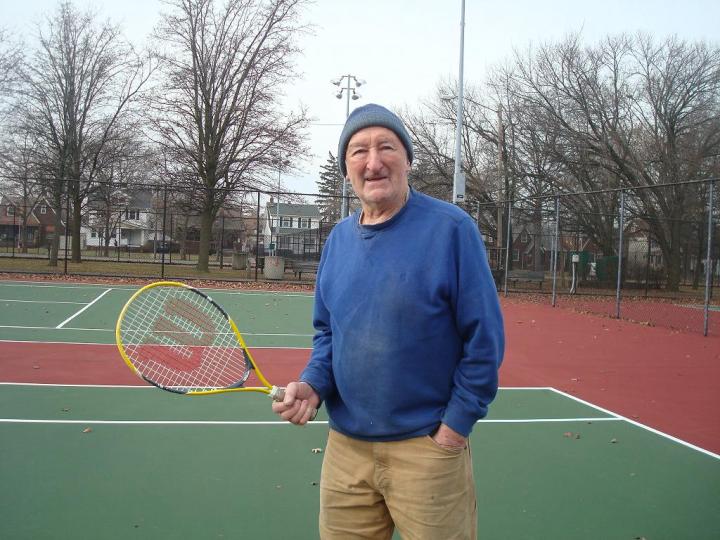 I love playing solo tennis anytime the courts are dry. Always bundled up for the cold weather.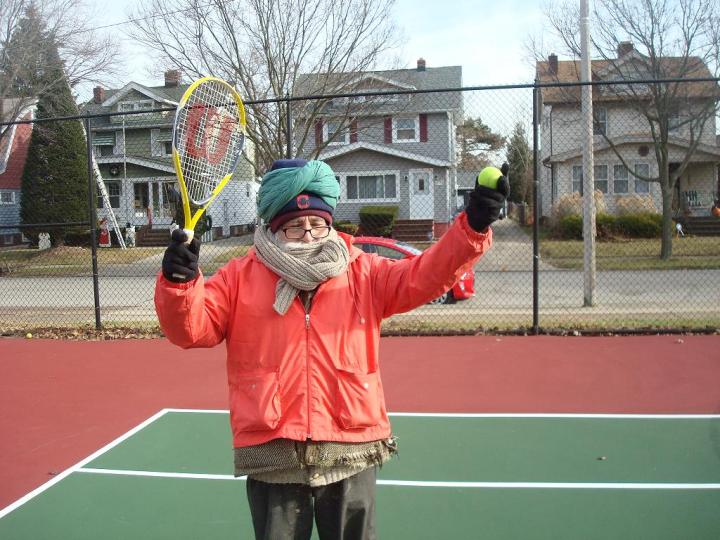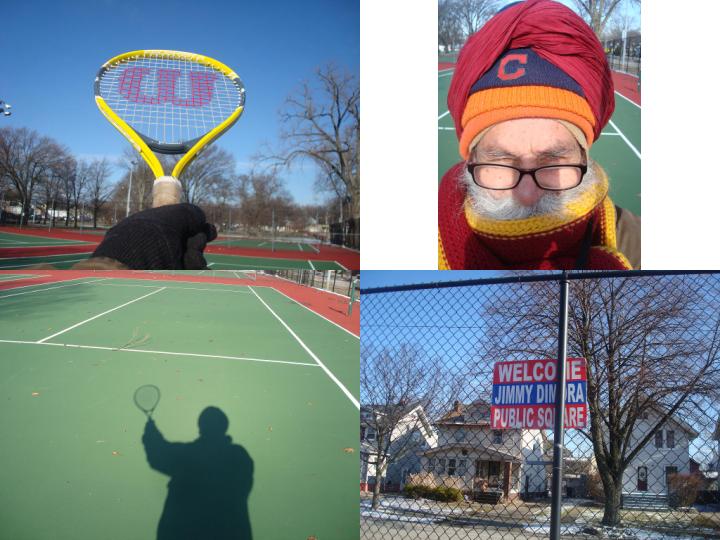 NEIGHBORS WITH PETS WHO WALK AROUND THE PARK:
The following photographs show two residents of the neighborhood, with their pets, who were gracious to give me permission to post them.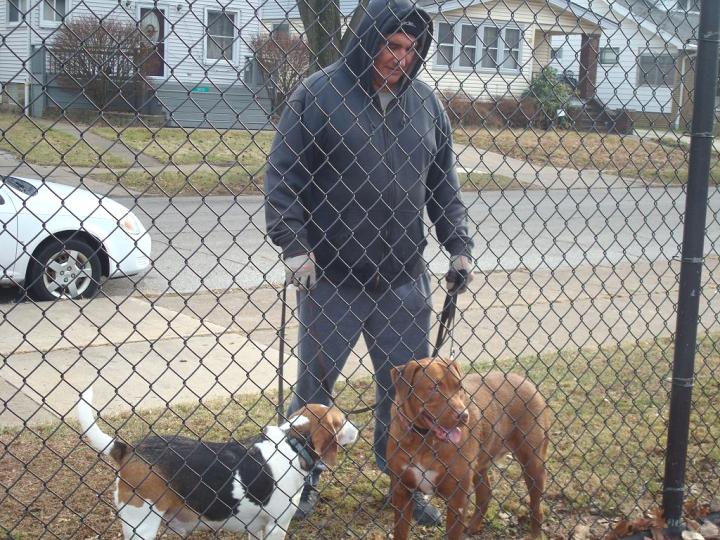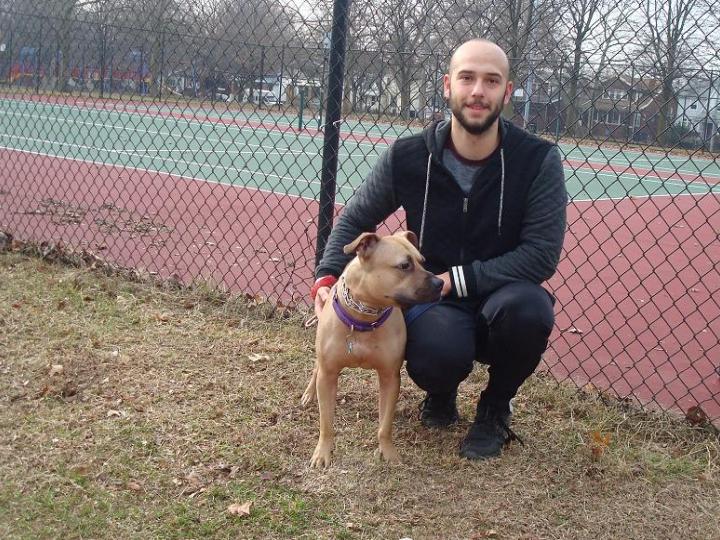 PLANES OVERHEAD, FLOCK OF BIRDS, AND A LONE SQUIRREL:
No shortage of planes flying overhead.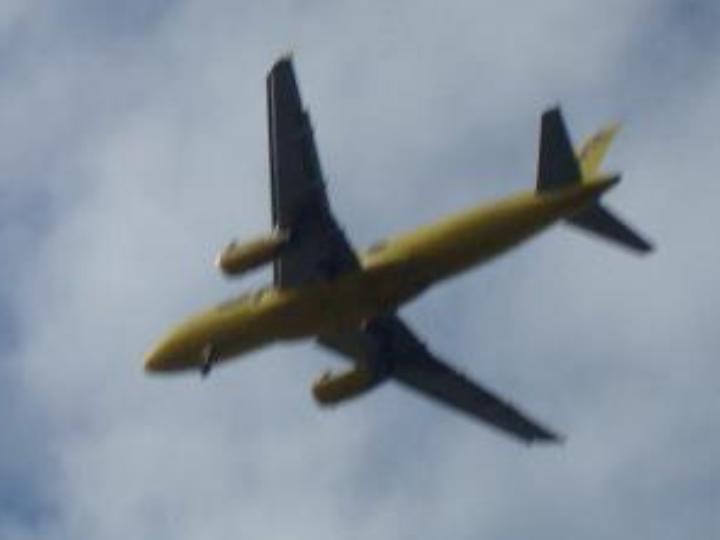 Not easy to photograph birds – here is a flock feeding in the lawn on the northern part of the park. I have not yet identified the species. Usually the birds fly away before I can take a photograph. One of these days I will identify the species.
The lone squirrel was enjoying an afternoon meal.