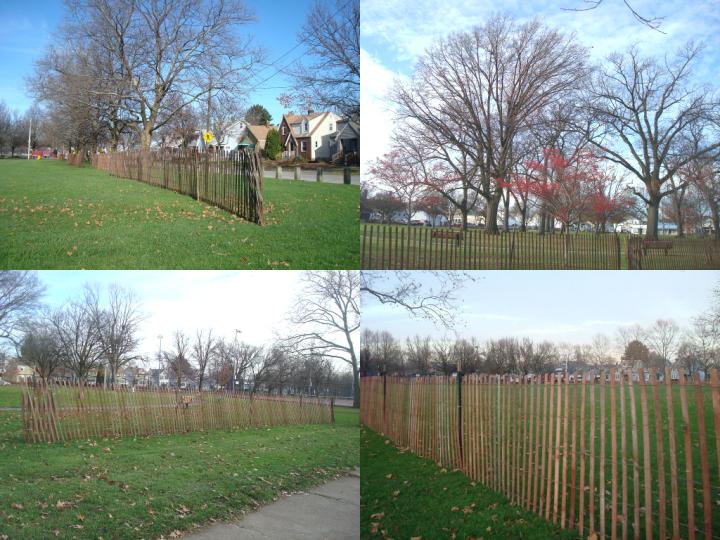 LET IT SNOW -- JEFFERSON PARK IS READY WITH ITS SNOW FENCES. .
Today is November 30th, 2020.
Last, I checked – we are officially in the autumn season.
Winter, is officially supposed to start in another three weeks – on December 21.
But then, this is Cleveland, Ohio – you never know when winter is really going to start.
In November, we had temperatures as low as 31 deg. F and as high as 77 deg. F (a record).
For the past two days – the weather forecasters have been scaring us with predictions of snow: 1 in., 1 to 3 in., 6 to 12 in., and may be up to 3 feet.
What – 3 feet of snow – and some of us still have to put up our Xmas lights.
Nothing to worry about!
LET IT SNOW!
Snow fences were installed in Jefferson Park – a few days ago -- along the eastern (West 132nd Street) and western (West 133rd Street) flanks of the open grass lawns which are on the north side bordering Lorain Avenue and the south side bordering Cooley Avenue. The four separate photographs show the fences starting from the corner of Cooley and West 132nd and going around the park in a counter-clockwise direction.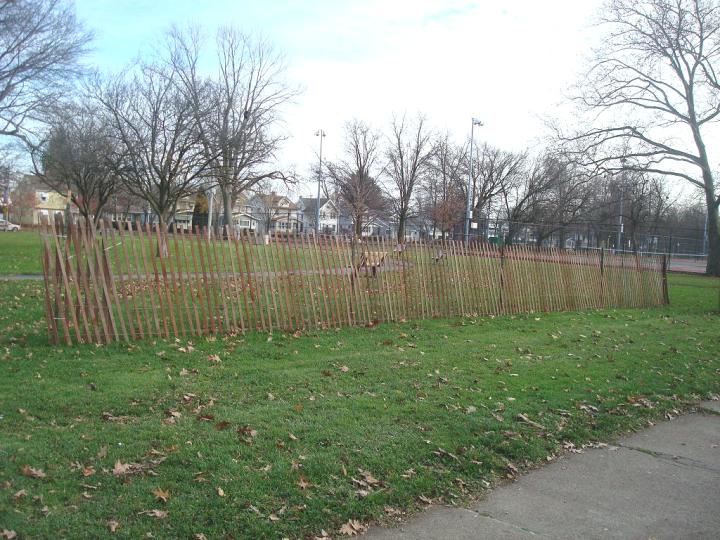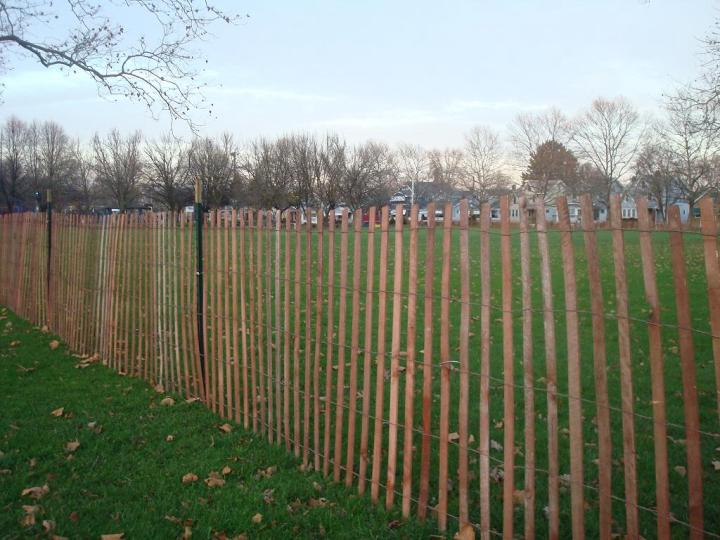 And what are these fences really supposed to do?
They are supposed to prevent drifting snow from accumulating along West 132nd and 133rd Streets.
And what about Cooley Avenue – when there is no fence along the park's south flank?
Well – we are told – in this area -- the wind does not blow in a southerly direction.
Really!
How come – when the trees in the park shed leaves – the houses on Cooley get buried in leaves that seem to blow from the park in our direction.
More work for house-owners along Cooley (I am one of them) – and I must add – very good additional exercise if you enjoy raking leaves and bagging them.
Enjoy the rest of the autumn season or should I say early winter!