DID YOU SEE THE FEBRUARY SNOW MOON?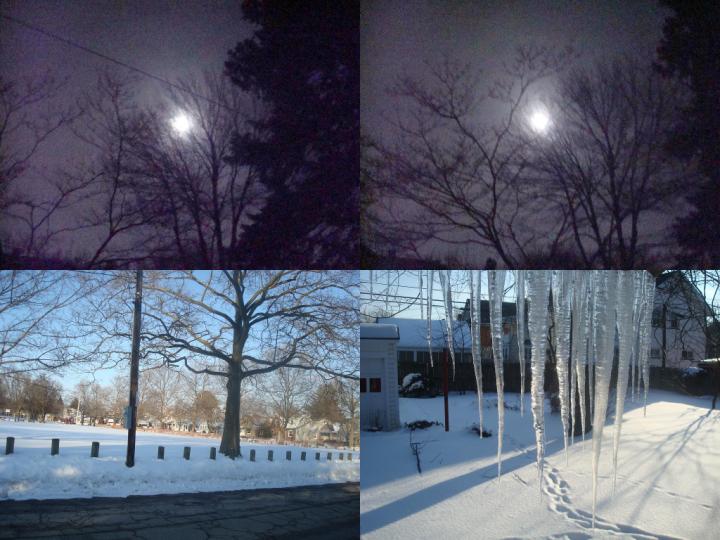 The evening of Saturday, February 27, 2021 – was a double-header for stargazers in Cleveland, Ohio!
Not only the February full moon was scheduled to show up – our skies were not fully overcast – so it was possible to view the bright moon in real time – rather than see photographs later posted on the Internet.
Which is what I was able to do!
I was climbing down our rear-porch steps when the bright moon – high up in the Eastern sky (to my left) just dazzled me with its brightness.
I always carry my digital camera with me – and was quick to snap the two photographs shown in the composite taken a minute apart starting at 9:46 p.m. The two photographs have also been shown separately here.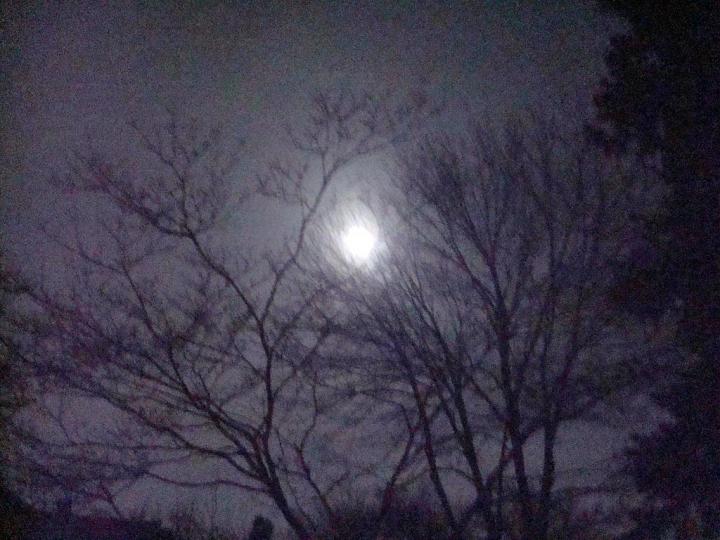 I was out in our backyard ready to start walking, on the concreted portion, with our Galena (a golden retriever with a curly tail) – who was getting her third exercise of the day.
Smokey and Gingy (mother and son) – our two outdoor cats kept us company – as I counted the exercise rounds – round 1, round 2, -----. After a few rounds – Galena started pushing on her leash as if to say – I have had enough exercise and I am ready to go in – you can do all the exercise and stargazing you want.
It was truly remarkable – as I made the rounds -- looking at our moon – a celestial object – created nearly 4.5 billion years ago – and four of us (Galena, Smokey, Gingy, and me) – three species of earth-bound mammals developed from earlier forms – starting about 210 million years ago – just moon-struck.
According to the Internet: "February's full moon is known as the snow moon, called that by Native American tribes in the northeastern United States because of the heavy snows that typically fall during February. It also was known as the hunger moon because during the cold and sometimes heavy snowstorms food sources were scarce."
In February, this year, based on my records, we got about 12-14 inches of snow.
A week ago – on February 21 – the sun came out for a change and was followed by warmer days. On February 27 – the daytime high was 46 deg. F.
While most of the snow, in the Jefferson Park neighborhood, has melted as of February 27 – as a result of the warmer days during the past week -- the two additional photographs in the composite show the frigid conditions that existed for the first three weeks of the month. The composite photograph includes a view of Jefferson Park looking northeast along West 132nd Street and the other shows icicles formed on the awning of our back porch – taken a week ago. The two photographs have also been shown separately here.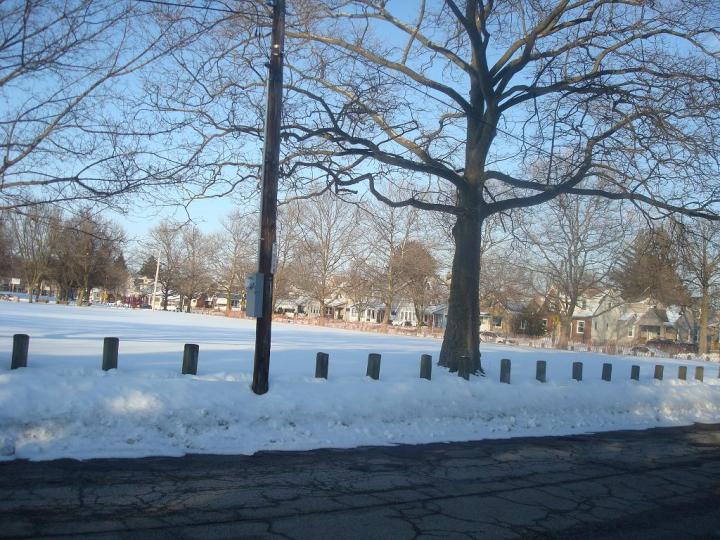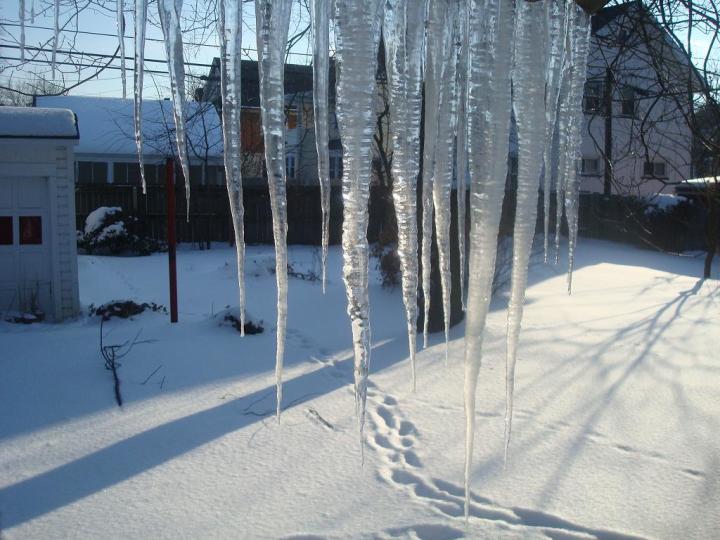 What a difference a week makes – something we can see and sometimes easily forget – and here one is looking at changes that have occurred over millions and billions of years.
On February 27 the sun rose at 7:04 a.m. and set at 6:15 p.m. giving us an 11-hr. and 11-min. long day.
On December 21, 2020 – the first day of winter – also the shortest day of the year – the day was 9 hr. – 10 min. long. So far, over two months, we have gained 2-hours and 1 minute. On March 21 – the first day of spring – the day will be over 3-hours longer –- 12 hrs. - 13 min. to be exact.
Enjoy the remaining three weeks of winter – they should whiz by!