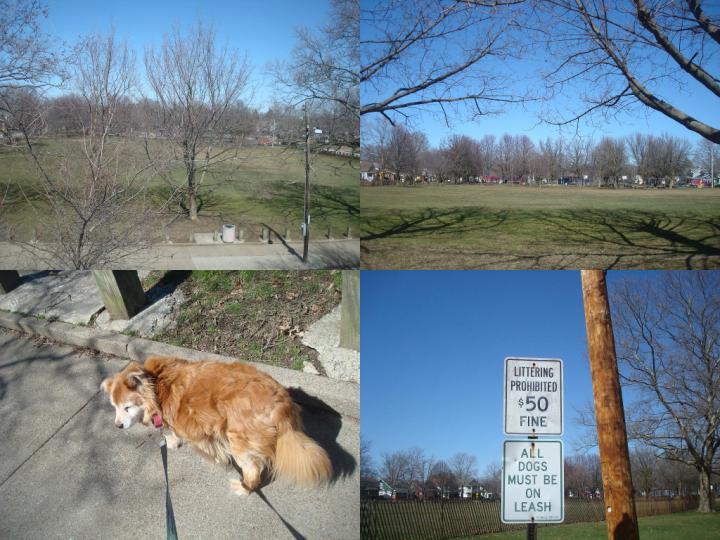 HAPPY FIRST DAY OF SPRING 2021
Spring 2021 officially arrived, today, on Saturday, March 20. Since Cleveland, Ohio is in the Northern Hemisphere – the arrival time was listed at 5:37 a.m. EDT (Eastern Daylight Time).
As I was not up so early – I later went out for two walks on the south side of Jefferson Park – with Galena our golden retriever with a curly tail -- to verify if spring was really in the air.
For one – the sun was out in full glory – with hardly a cloud around.
While winter is officially over -- the snow fences were still in place – always ready for the surprise spring snows.
Many residents were out – walking around the park – alone or with their canine friends.
I wished them a Happy first day of spring and they all responded kindly – even the canines – with a friendly bark.
Our Galena enjoyed her walk in the sun – so did I.
The sun rose today at 7:29 a.m. and will set at 7:39 a.m. giving us a 12-hour and 10-minute long day of sunlight. The days will keep on getting longer. The longest day will occur on Sunday, June 20 – the first day of summer when we will have a 15-hour and 11-minute long day. The days will then start getting shorter – the shortest day will occur on Tuesday, December 21 – the first day of winter 2021/2022 – when we will have a 9-hour and 10-minute long day. The days will then start getting longer in an eternal dance in a mysterious universe.
Enjoy the spring – our neighbor's crocuses have started to bloom!
Note: The composite photograph shows, going clockwise from top left – Jefferson Park as viewed from the attic of our house on the south side, the park as viewed from street-level looking north, the signs at the southeast corner of the park, and our Galena. I have also attached the full-size photographs.