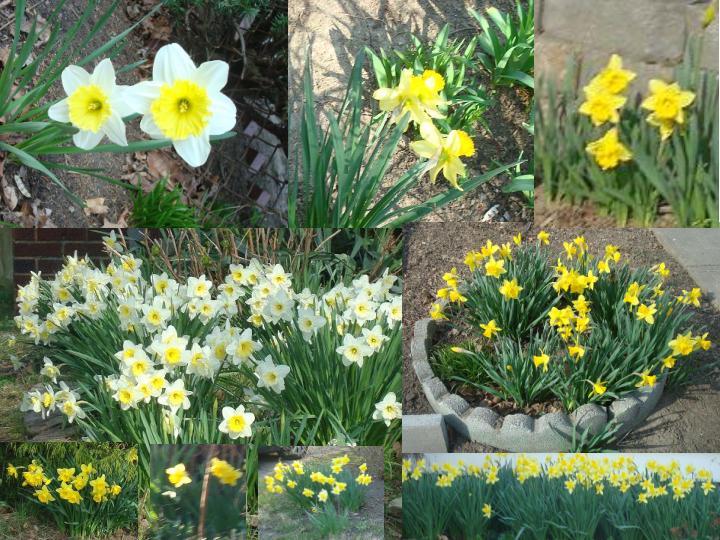 DAFFODILS & WORDSWORTH ON MY MIND!
Spring is a time for rebirth!
All of a sudden – there is evidence of new life all around.
Most of its in flowers – that sprout off the cold hard winter soil.
And for me – the most dramatic and soul-moving of all the spring flowers are the daffodils.
When I see daffodils – I am immediately reminded of William Wordsworth the British poet, who lived from 1770-1850, and is world-renowned for his poem "I Wandered lonely as a Cloud" a.k.a. "The Daffodils".
The first composite photograph shows the daffodils I saw this spring when taking a walk around Jefferson Park on the evening of April 7, 2021 – from the front lawns of two houses (our neighbor's and ours) on Cooley Avenue, four houses on West 132nd, and three houses on West 133rd – for a total of nine houses out of the nearly 60 houses along the three sides.
And at each sighting, while I cannot recite Wordsworth's full poem (see second attachment) by heart – I did recite the last stanza to my heart's content: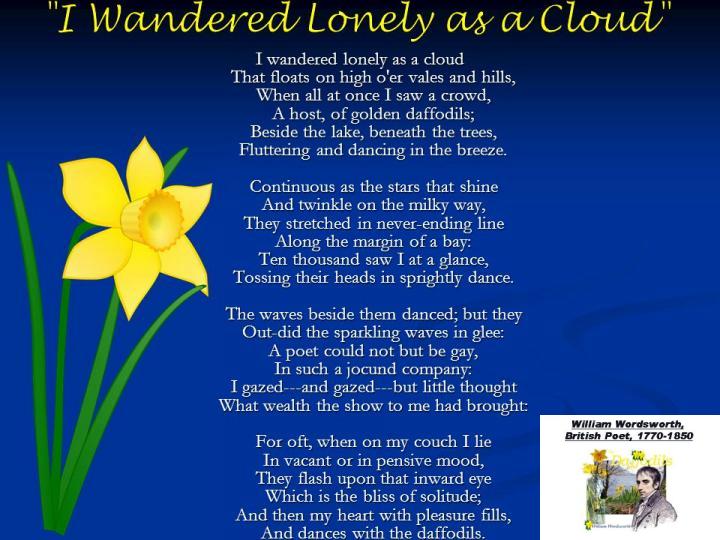 "For oft, when on my couch I lie
In vacant or in pensive mood,
They flash upon that inward eye
Which is the bliss of solitude;
And then my heart with pleasure fills,
And dances with the daffodils."
I last wrote about the daffodils, in a post on my blog at REALNEO titled:
WILLIAM WORDSWORTH'S DANCING DAFFODILS ON THE SOUTH SIDE OF JEFFERSON PARK, IN CLEVELAND, OHIO
dated April 11, 2016 – nearly 5-years ago – almost seems like yesterday.
That post contained a short video where I saw three daffodils dancing in our backyard, along the border with our neighbor's fence.
These three daffodils, as the post shows, survived the snowfalls of April 3rd and 9th of 2016.
The post also mentions how the poem came to be written and that while Wordsworth's 'Daffodils' is one of the most famous and widely read poems in the English language, daffodils were probably not Wordsworth's favorite flower. He wrote no less than three poems about the tiny Common Pilewort (Celandine) which blossoms in early spring.
Note: I was introduced to the poem when I was growing up in India – either during High School or college. I still remember the last stanza, which is quoted in the short video.
Link to 2016 post and video:
Once you get to the post, please click on the link at the top of the post to see the video, which is in a facebook group page.