SNOW FENCE BEING REMOVED WITH SNOW PREDICTED (?) – YOUR TAX DOLLARS AT WORK IN CLEVELAND'S JEFFERSON PARK
On a cold 40 deg. F Tuesday morning of April 20, 2021 – celebrating the first month of Spring 2021 (spring officially arrived a month ago on March 20) – and with up to 4 inches of predicted between midnight and 10:00 a.m. of Wednesday – a crew from the City Parks Dept. was busy removing the snow fences in Jefferson Park.
The snow fences were installed a few months ago before the start of the snow season.
You would think that City Hall listens to weather predictions – considering that they don't always listen to what the taxpayers want – and wait for the predicted snow to pass by before removing the fences.
The crew of 6 workers, 1 supervisor, and 5 trucks was busy – removing the fences, rolling them up, loading them on to the trucks, and once finished – also mowing the grass and weed-whacking along the park's perimeter as the first composite photograph and the four-additional full-scale photographs show.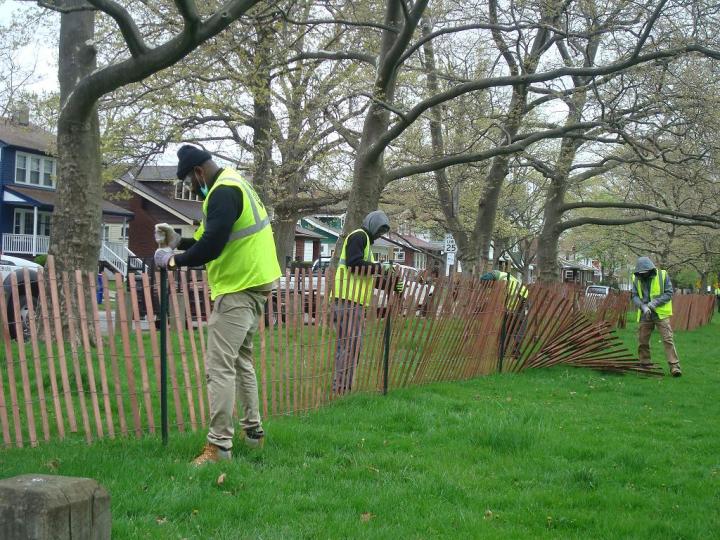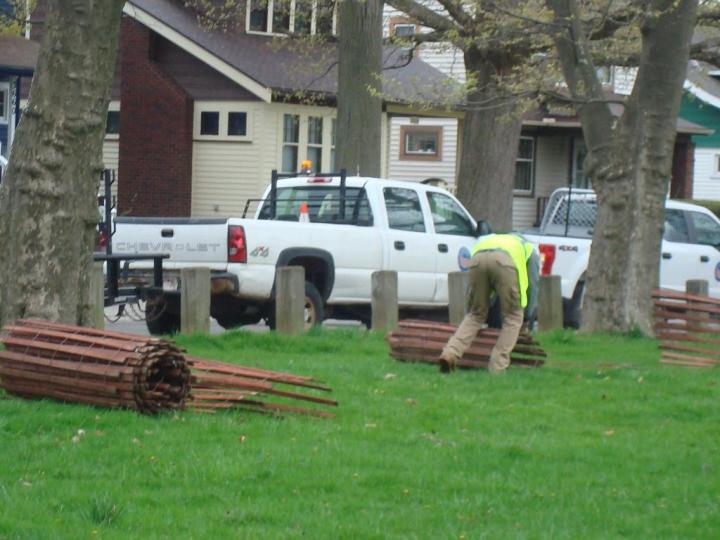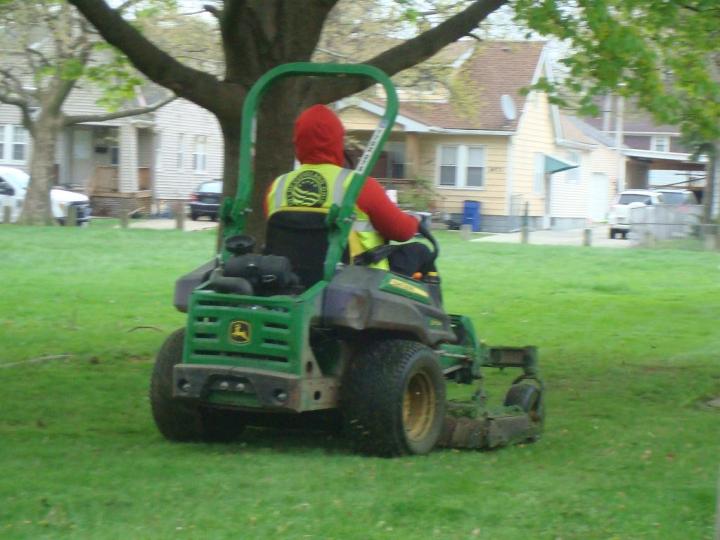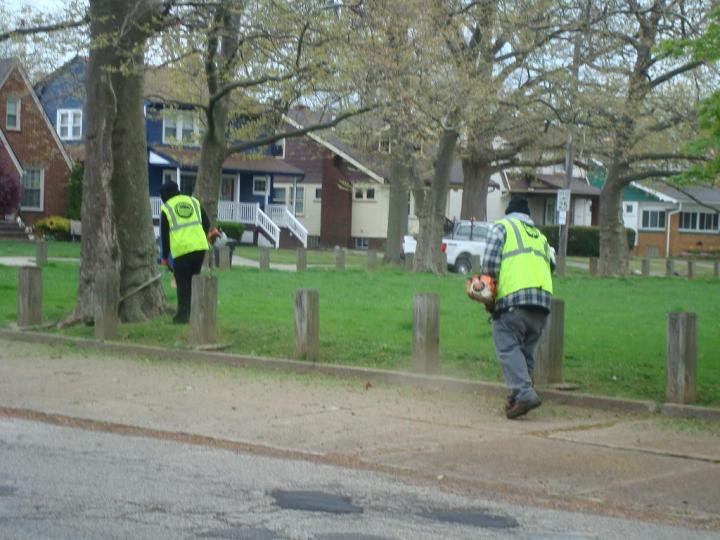 Love Mother Nature – I hope the snow flies by and does not damage our neighbor's dogwood blossoms or our late-blooming daffodils (fresh bulbs planted last December) – shown in the last two photographs. About 4-dozen bulbs were planted – so far only a dozen have bloomed.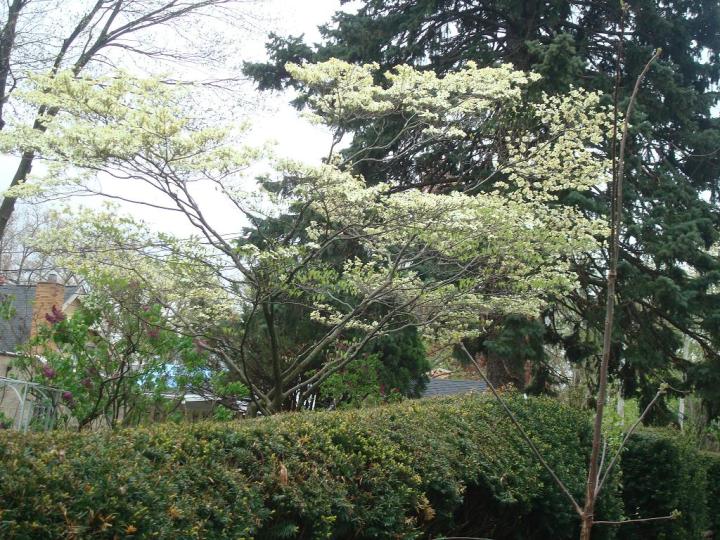 Note: Not unusual to have snow during spring. I hope this is the last one. Remember what happened on April 1 – see link below.
LINKS TO EARLIER RELATED POSTS:
Links:
[1] https://l.facebook.com/l.php?u=http%3A%2F%2Frealneo.us%2Fcontent%2Fhappy-first-day-spring-2021%3Ffbclid%3DIwAR2lCCIr13bzjE2kdJadKZG_8H5vqRUTpNtsr-1F2YiEnm2fluW-bttTO3U&h=AT1evXGPlK-D2sNY7WokusPC_Jzs0FASRdUgLSkDBOPGkv8-2eNLfql8WfakesBjGpdFCNbZwHRpkFuXzE6r4c_DXHX_9O4-Z4n9TTpsxttUZj_N-_7FzbZv_bY9NLC6rSi9-53Y0Q8wzJPzBrQb&__tn__=-UK-R&c[0]=AT1Es8SvhRKOgwN-SkGsIeF-ZKPfHuiEJj7By03Dy_4uumu_NUyIXbS81FvTz7NxO9kL3bX5ePqzGNoGOXB-eMQlN4DwS9QxxdLlxnzHNJN-n11GSTSsnrO_2iVllR7IHZO37s1B0EEvUUdv6xBkehYdpQ
[2] http://realneo.us/content/white-2021-april-fool%E2%80%99s-day-cleveland-ohio?fbclid=IwAR3XR5JoIJfQpkO9Y4dFquc_T1SQaRwQI1VjukQ3IRZfsc5Fhmpv6p7W0sE
[3] http://realneo.us/content/daffodills-wordsworth-my-mind?fbclid=IwAR3uke5OXfgvpn3_jqclbdHbVJpY-xm_o5zQnhp7Eq0rWgI0aE-V8rhF9Go
[4] http://li326-157.members.linode.com/system/files/Slide1_251.JPG
[5] http://li326-157.members.linode.com/system/files/Slide2_266.JPG
[6] http://li326-157.members.linode.com/system/files/Slide3_227.JPG
[7] http://li326-157.members.linode.com/system/files/Slide4_203.JPG
[8] http://li326-157.members.linode.com/system/files/Slide5_181.JPG
[9] http://li326-157.members.linode.com/system/files/Slide6_163.JPG
[10] http://li326-157.members.linode.com/system/files/Slide7_150.JPG