Most of the NEO residents I know are animal lovers and most have at least one pet. What is your favorite pet? For many NEO residents its the Chihuahua! I don't have a Chihuahua, but I was invited to my first Chihuahua meet up yesterday afternoon. The meet ups are organized by a group of local Chihuahua owners who use technology well to make friends and share information. You can visit their website at http://chihuahua.meetup.com/46/?gj=sj3 [1]
This meet up was in the backyard of Rebecca Pixley at 4 pm on Saturday afternoon. Rebecca, the group's organizer and her dog Toadie just moved to NEO from NYC. Her backyard is perfect for a Chihauhau party; she has a comfortable deck for humans and a fenced yard with soft grass for dogs. Chihuahuas come in a many variations of small and cute and they seem to be a remarkably social breed. It was not what you might expect of 12 dogs together – some meeting for the first time. There were no fights, no barking, only friendly sniffing and a little silly puppy play. The seven or so humans shared proud stories about their pets, information on vets, other pet services and doggie clothing and accessories.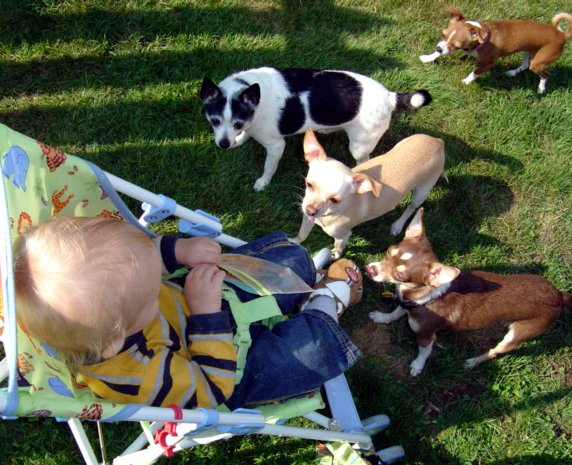 Do you thionk NEO is a pet friendly region? Do you know other tech savy pet lovers? Please post your thoughts and any interesting links.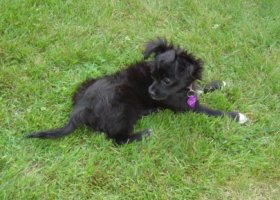 Links:
[1] http://chihuahua.meetup.com/46/?gj=sj3
[2] http://li326-157.members.linode.com/system/files/RNSpotty+Nose2710.jpg
[3] http://li326-157.members.linode.com/system/files/RNChihuahua+group2707.jpg
[4] http://li326-157.members.linode.com/system/files/RNVGClaes+Feeding+4.jpg
[5] http://li326-157.members.linode.com/system/files/RNVita+on+Grass2729.jpg
[6] http://li326-157.members.linode.com/system/files/RNRocco02722.jpg
[7] http://li326-157.members.linode.com/system/files/RN+Sammy+%25263+2760.jpg
[8] http://li326-157.members.linode.com/system/files/RNChaCha+%2526+Riley2735.jpg