Located next to A. J. Rocco's, the coolest coffeehouse and microbar in downtown Cleveland, in the Caxton Building, at 810 Huron Road, Prospect Music is a compact explosion of instruments and good old fashion small business vibe, still attracting the big international talent when it's in town... where do you find your musical voice, superstar


For the past two years I've loved having an office in the Caxton Building, because there are a few cool local businesses there keeping Cleveland real - A. J. Roccos, Wilberts, Camera City, Gerrard Optical and of course Prospect Music. I was a Prospect Music customer 20+ years ago, searching for a musical voice - I haven't found it yet (I think my calling is drums... still need to try for real) - so I'm glad there is a music store in town that makes a beginner feel like everyone can be a star. Of course, owner Michael Rubin knows about stars, being one himself, all through life and now with top rated jazz band Blue Lunch [1], and Prospect Music is definitely the only place in town for local and international stars, as you will see if you visit the store and their guest book, featuring legends from John Coltrane to Joe Walsh... so many of the greatest musicians in history have signed in and said thanks...who may you join on your way to the big stage or inner peace of musical glory? Mayor Jackson knows, as he shops here for his family regularly.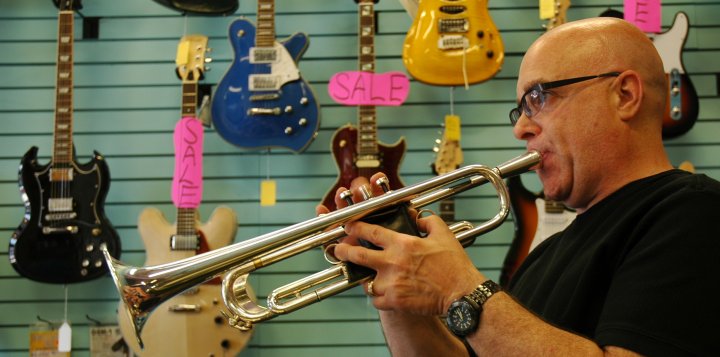 So who are you following into Prospect Music and down the road to music stardom or karmic bliss? Escape wonkdom and visit Prospect Music... see a few of your friends who have signed in here... [2]
Stevie Ray Vaughan
Miles Davis
Lionel Hampton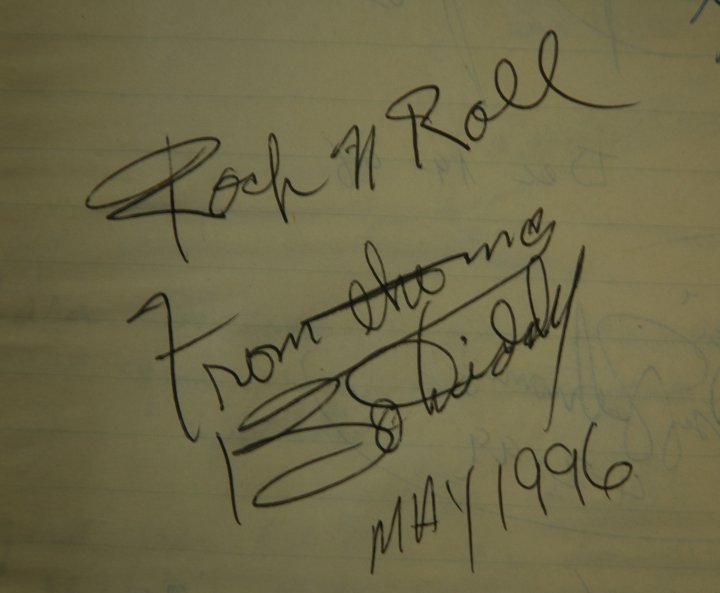 Bo Diddley - Rock and Roll!
Madnesssss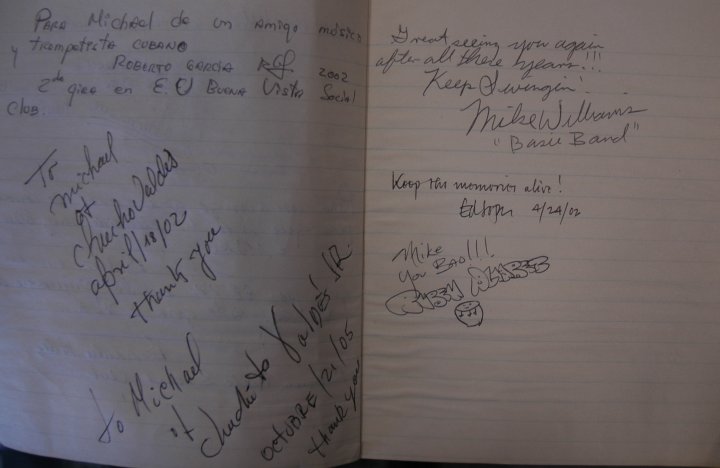 Buena Vista Social Club... Chucho Valdés... Jr.... Rubin Blades
Great Roxy Music and 801 guitarist Phil ManZanera
Dave Brubeck and Paul Desmond