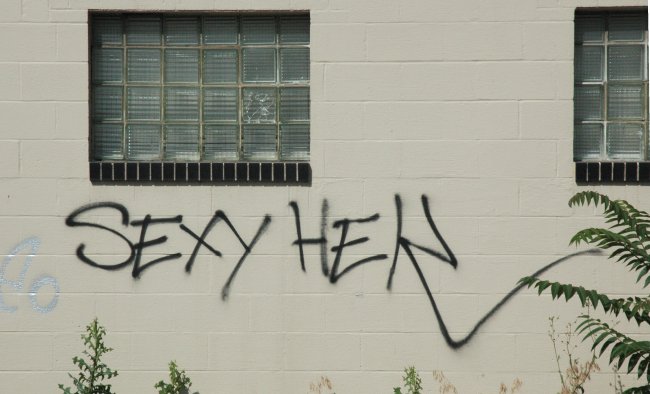 I noticed, the other morning, that overnight a new tag had popped up on dozens of buildings from the corner of W. 45th and Dertoit west. The tag is "Sexy Hek", and "Hek", for short, and has no real creative value... just someone shouting out. What does it mean, and why there and that night?
The spot, across from the Harp and Max Hayes Vocational School, is the location of the July 3, 2007 header of the Day, linked below in large format.
So is there a new gang in the area - a whore or drug dealer marking territory - a bored high school kid living around the corner?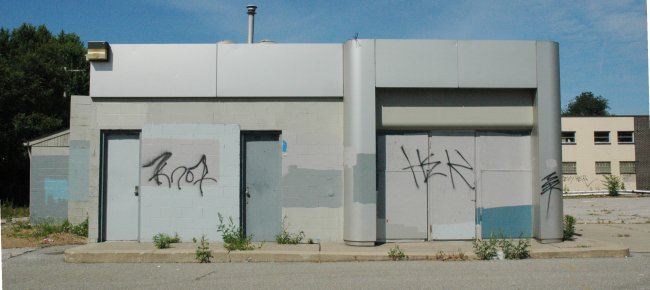 Links:
[1] http://li326-157.members.linode.com/system/files/W45Pan.jpg
[2] http://li326-157.members.linode.com/content/who-why-where-when-and-what-hek
[3] http://li326-157.members.linode.com/image/look-whos-got-positive-attitude
[4] http://li326-157.members.linode.com/dear-peter/dear-peter-lets-make-neo-the-worlds-aerosol-art-capital