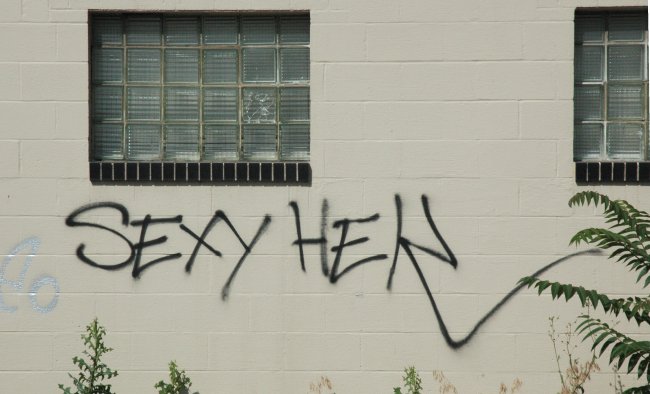 From my neighbors: You may remember stories in in the PD about two suburban teens who executed extensive graffiti in Ohio City and near Archwood/Dennison. When arrested, they said their crime didn't matter "since Cleveland is a run-down ghetto city so who cares."
We do care and those who would like to join our neighbors to show we do care by a show of support at the sentencing of these young men, please plan to attend sentencing on Monday, Sept. 10 at 9 a.m. in Courtroom 22C, Justice Center, before Judge Judith Kilbane-Koch, Court of Common Pleas, 1200 Ontario.
Suburban teens accused of Cleveland graffiti spree
Plain Dealer, The (Cleveland, OH)
May 16, 2006
Author: Michael O'Malley; Plain Dealer Reporter
A suburban teenager, arrested in Cleveland on suspicion of spraying graffiti on buildings, told police he did it because "it's a run-down, ghetto city, so who cares."
Daniel Horvat, 19, of Wickliffe, faces vandalism charges for defacing at least 20 buildings on the city's near West Side, including a school and a Masonic Temple, police said.
Horvat and Danny Zhang, 18, of Seven Hills, were arrested last week after running from police on patrol for vandals spraying paint at the Great Lakes Brewing Co., a popular brew pub in Ohio City.
When police asked why they had spray-paint cans in their coat pockets, Horvat said, "It's no big deal. We spray-painted the garage doors," according to a police report.
On their way to a police station for booking, Horvat and Zhang pointed out other near West Side buildings they had tagged.
When officers asked them why they did it, they said, "It's cool to see your name all over the city."
Graffiti taggers Daniel "Peek" Horvat of Wickliffe and Danny "Chang" Zhang of Seven Hills pled guilty to numerous felony counts in Judge Judith Kilbane-Koch's courtroom on August 9th. Peek pled guilty to 24 felony counts, most of which were 5th degree felonies, and Chang pled guilty to a lesser amount.