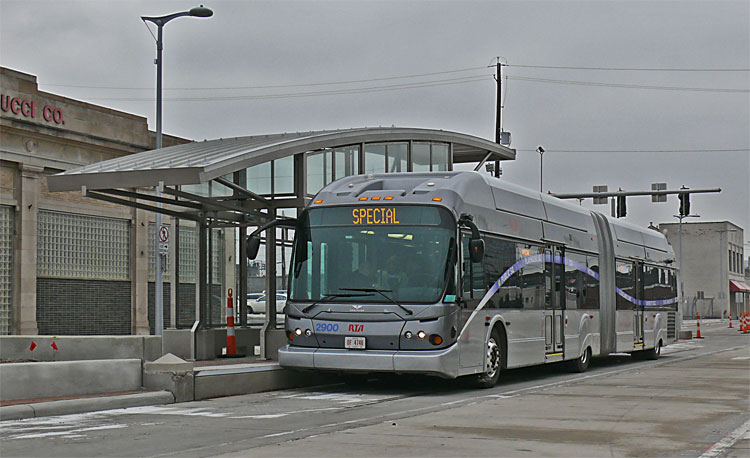 The Euclid Corridor Bus design doesn't make sense to me.
That's Gallucci's deli on the LH side of the top photo (looking towards downtown) and Gallucci's is on ther RH side of the bottom photo (looking towards University Circle).
My question is, why didn't the corridor design use left hand side of the bus loading and unloading? (the buses do have LH doors) If the LH side of the bus was used, only one kiosk would have been necessary in the center of the street at each bus stop – rather than the two offset center kiosks which are being built.
With one kiosk per stop - both outbound and inbound passengers could be picked up/discharged simultaneously from opposite sides of the same kiosk. Both inbound and outbound buses could be at the stop simultaneously. The single kiosk I propose would be centered in the street in the middle of a block, rather than offset as they are now (near but not at) the corner of a block (to allow left turn lane).
Maybe I am missing something.
Can anyone find a diagram of loading/unloading or platform traffic schematics on line? Is this design used anywhere else in the world? I have never seen it anywhere I have traveled.