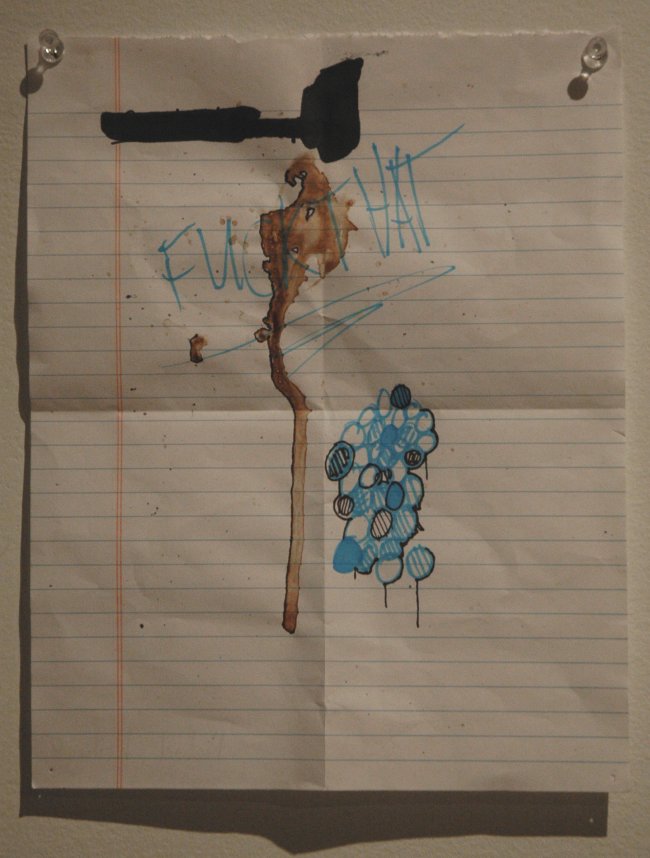 Michael Chattem, Semen is Thicker Than Blood. Blood, ink, marker
One of the greatest times when the Cleveland School May Show is the Cleveland Institute of Art's Annual Student Independent Exhibition, now in its 62 year. Drawing from a huge, diverse body of work in every imaginable media and medium - this year, including semen?! - from an awesome pool of talent, connected by a world-class arts college, in a great arts community, the SIE always delivers an inspiring, mind-expanding experience of genius.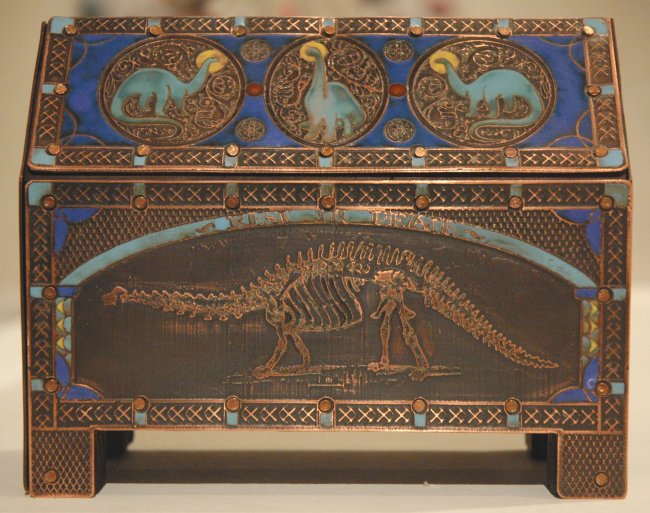 Jessica Jurca, Reliquary to the Brontosaurus. Enamel on Copper, pine.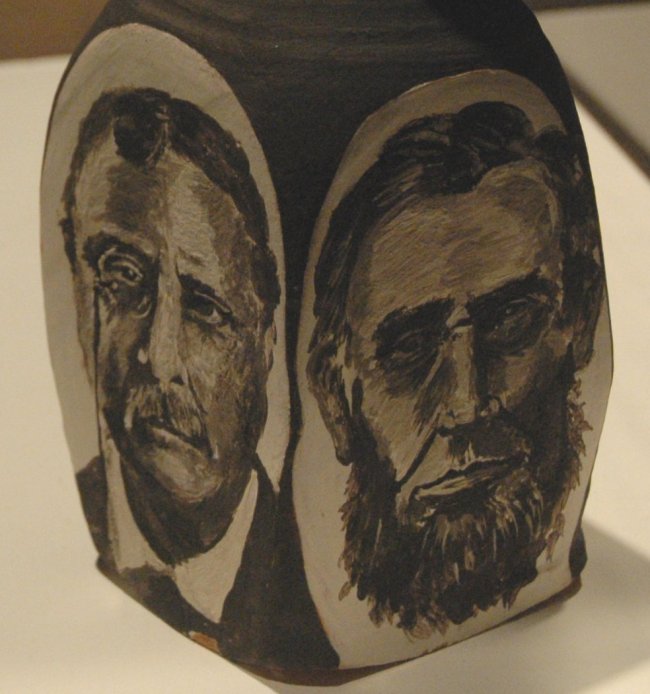 Philip Soucy, Presidential Bottles. Clay.
Barbara Polster, Multiaxial (series of 3). C-print.
Quan Zhou, Warm Up (series of 8). Ceramic.
Kathy Widen, The Frosted Pure One. Oil, rhinestone, googly eyes.
From the CIA Website [1]... on view through March 15. Gallery Hours are 10am-6pm Tuesday –Saturday, and 12pm-6pm on Sunday. The gallery is closed on Monday. For more information call 216-421-7000.