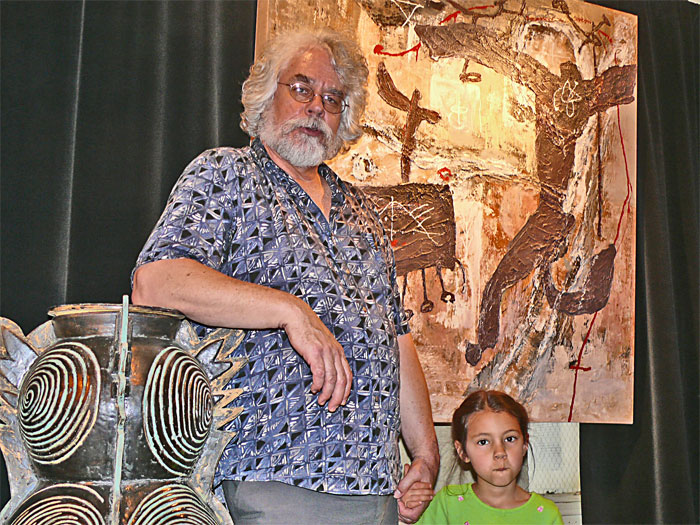 There's a warren of artistic eclecticism on the West Side of Cleveland off Detroit in the American Greetings factory.
The photo above is of Bill Scheele and friend in Bill's Kokoon Gallery last Saturday.
This Friday and Saturday there will be an open house at American Greetings, as Norm has posted here [1] on Realneo.
I met Bill 4 years ago at Ed Morrison's REI at Case. Funny how planets revolve in predictable orbits. Round they come and you see them again.
Lots of local art - and some from far away.
Park in the back lot! Double glass doors will get you in.