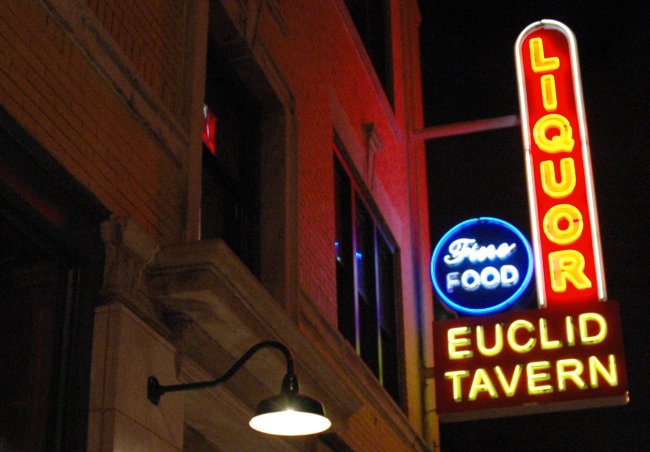 The Euc is back. The Euclid Tavern has reopened and is again setting the scene and hosting diverse live music in University Circle. Long a favorite Cleveland concert club, launchpad for visual artist Derek Hass, favorite mainstage for 1,000s of local and travelling acts, closed since 2001, the Euc was recently bought and renovated by local entrepreneurs of the Ciofani family, owners of Comm Steel, who believe in Cleveland and the Triangle, Star and Circle neighborhoods. They've put up some serious money and invested real sweat equity to make the new Euc a major destination.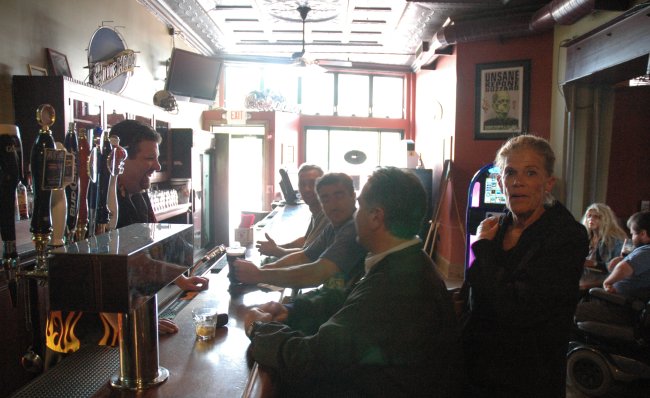 Throughout the well renovated and thoughtfully conserved building are great spaces for entertaining and being entertained, from a snazzy basement bar to rooftop deck. While much more expansive and polished than the original Euclid Tavern, the owners and manager remain true to the spirit and legacy of the place, hanging many Derek Hess prints on the walls and preserving sections of original graffiti on some walls... that brings back blurred flashes from the past!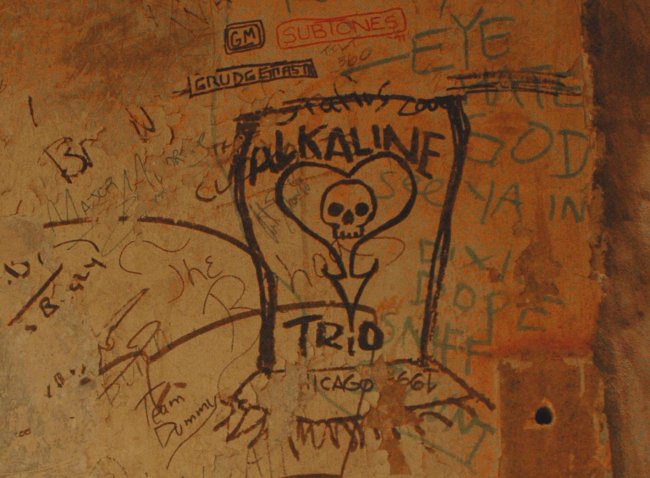 The new Euc owners plan to feature art from the neighboring Cleveland Institute of Art on the walls, and showcase a wide range of music. They expect to leverage their location on the Silver Line to serve as a transit-oriented hub for downtown sports and cultural events, and plan to participate in the hyperlocal transformation quickly picking up pace in their midst.
I've stopped in a few times to meet the owners and appreciate their contribution to my neighborhood, and I look forward to catching my first show there... I'll let you know when, on REALNEO.
So are you psyched the Euc is back? Any fond memories to share?