The Cleveland International Film Festival opened yesterday eveing with a gala reception and the screening of the film Lightbulb by director Jeff Balsmeyer. Today was the first whole day of films. The first round began at 9:15 am and the last two are shown at midnight. I couldn't make it down in time for Achilles and the Tortoise, the very first film.
I took the Rapid down and arrived just after 11 am. At $2.00 a ride and $4.50 for an all day pass, using public transportation is not such a deal for me (it would have only cost me $1 for parking in the Tower City Center garage + 24 miles worth of gas), but the ride was relaxing and I always enjoy the unique view of Cleveland's decaying former industrial wasteland that the Rapid offers.
A note about the Rapid, the blue and green lines will be shut down for maintenance this weekend, shuttles will be available at approximately the same locations but they will run slightly slower.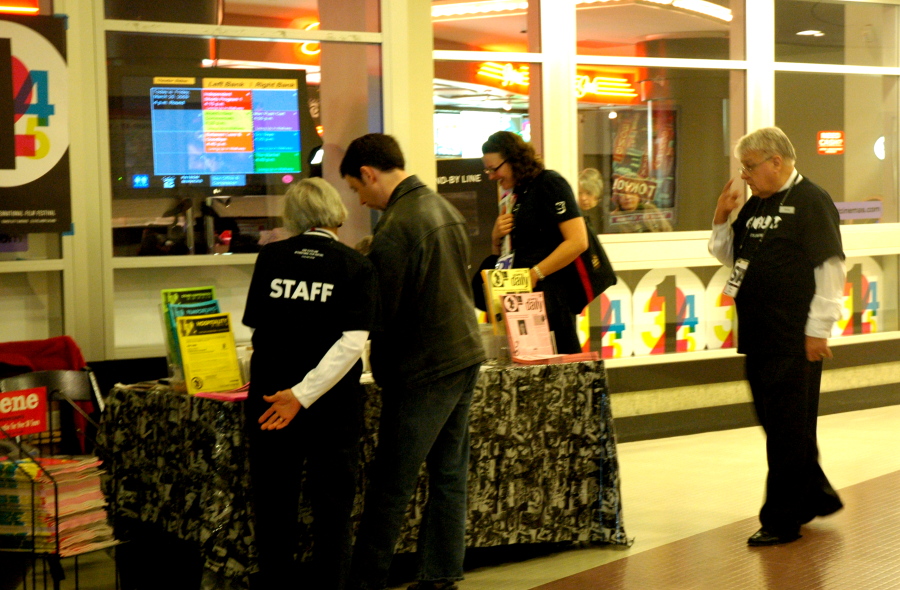 I was curious to see what the crowds would be like early in the day. Tower city looked festive with colorful banners and sign boards advertising the CIFF (more than I remember seeing in past years). I stopped for coffee at Caribou, near Tower City's Euclid Avenue entrance. There were plenty of people around, though I did not see anyone carrying a CIFF program guide.
When I finally arrived at Tower City Cinemas, the place was buzzing audience members and friendly, helpful CIFF volunteers. Many of the the audience members seemd to be passholder. With the first film I watched, Dancers, the theater was nearly filled to capacity. I found out all the 7 o'clock films were already sold out. The standby lines were set up and ready for this evening. Looks like the CIFF is off to a good start!
The welcome short that plays before each film is especially fun this year. Titled It's Starting, the welcome short takes place in a theater in Tower City Cinemas. I won't give too much away, but it has a large cast and you will probably recognize someone in it.