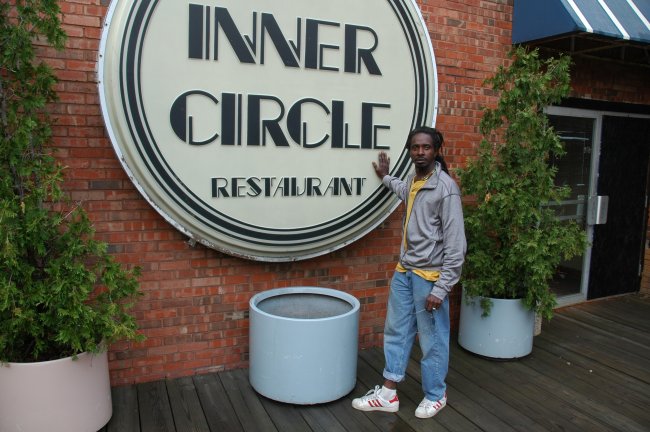 This Friday, May 15, 2009, from 1-7 PM, we will hold a public open house at the Star Complex, the former Hough Bakeries, previously the Star Baking Company, at 1518 Lakeview Road, 44112. We will use these days to build our community around our vision to make Cuyahoga County home of The world's first "Digital City" and the "Greenest Place On Earth" [1].
Plan a time to meet your friends at the Inner Circle, during these open hours. Bring flashlights, cameras, and open minds... plan and dress for the weather, as the site is large and areas may be wet. Friday, the weather should be perfect... we'll have some food from Hot Sauce Williams available Friday afternoon... perhaps some live entertainment... see more about the complex here: http://realneo.us/Star-complex-unique [2]
The purpose of the open house days is to begin educating the community and key stakeholders about the initiatives we are proposing to transform Cuyahoga County and the region by developing our local foods and open information technology economies, and to gather feedback at one of the sites we propose to redevelop through our efforts.
This is also the best opportunity for key project stakeholders to spend considerable time at the Star Complex, for personal visioning and planning, and to meet with others there, to plan our collaborative efforts.
http://maps.google.com/maps?f=q&source=s_q&hl=en&geocode=&q=1518+Lakeview+Rd,+Cleveland,+Cuyahoga,+Ohio+44112&sll=41.516772,-81.595631&sspn=0.008371,0.019312&ie=UTF8&ll=41.5187,-81.598334&spn=0.00837,0.019312&z=16&iwloc=A [3]
We will set up a development office at the Inner Circle, in the Star Complex, and will have available for on-site review print copies of all the initiatives being proposed to Cuyahoga County, including plans to redevelop the Star Complex as a local foods learning, processing, distribution and storage center, with an Intergenerational Neighborhood Center, that is a hub of our green, digital regional future.
We will have available a computer and digital projector so we may present our initiatives to larger audiences. All components of our initiatives that are ready Friday afternoon will be made available for public presentation.
We will also have available a high speed color laser printer to provide print copies of material to those who request that service. Our presentation activities should be videotaped - I encourage you to bring cameras to record these important discussions.
Please make every effort to use these open hours to meet with and become familiar with other members of this planning team, to collaborate with them and the community, and to interact to refine all aspects of your efforts in association with our collaborative initiatives. I will be on-site during open hours to give tours of the complex and discuss all aspects of our initiative.
May 15th, from 4-6 PM, any team members present will provide a formal presentation of all our initiatives, as being presented to Cuyahoga County. Representatives of the County and local government will certainly be invited.
More on the Star/Hough Bakeries Complex and our planning processes around that may be found in the book http://realneo.us/hough-bakery-becoming-the-star [4]
More on our planning of a Green Economy for the Star Neighborhood is found in a book at http://realneo.us/creating-sustainable-neo/creating-independent-green-republic-of-east-cleveland [5]
I have attached several related documents for your review:
Richard Fleischman's eloquent mission statement for our initiatives, in his letter to Commissioner Jones expressing his support
Joe Stanley's masterful Capstone Presentation "Economy 21st Century: Reforest City" summarizing our planning around the Star
I look forward to seeing you at the Star over the next few days,
Best regards,
Norm

--
Norm Roulet
REALNEO - 7GEN - Star Neighborhood Development
440-220-0919
Disrupt IT
Star Complex
1518 Lakeview Road Former Hough Bakeries
Cleveland
,
OH
44112
United States