Today's harvest available at North Union Farmer's Market, Shaker Square and Sunday at Crocker Park.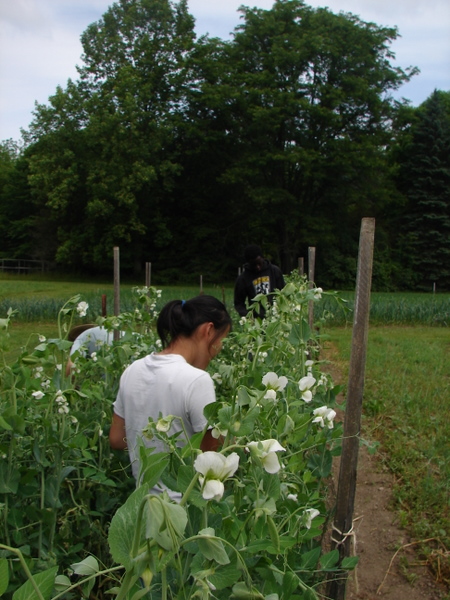 pickers in the peas
peas before they were snatched (they're a little hard to locate... three passes usually find the ones that are ready to be eaten)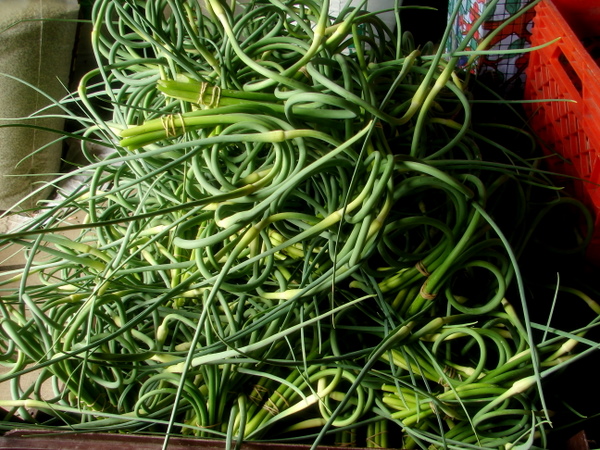 garlic scapes (how to cook garlic scapes [1])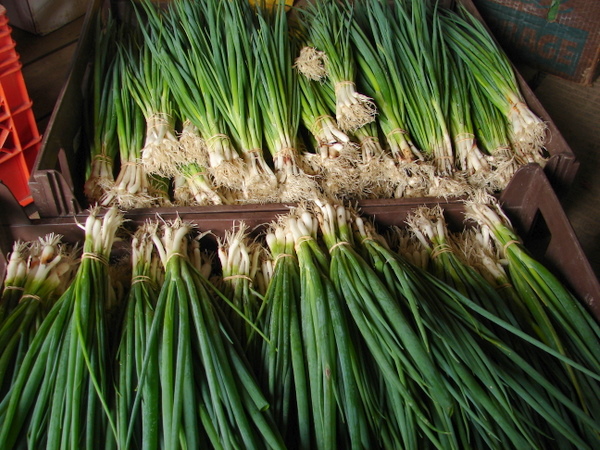 scallions (bottoms as white as teeth)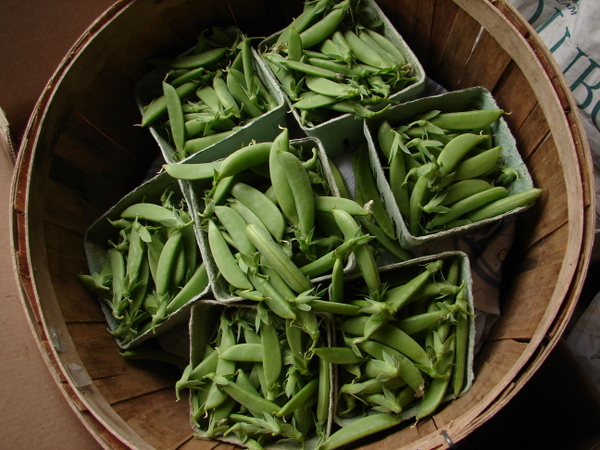 peas by the pint (don't they look sweet with their little caps?)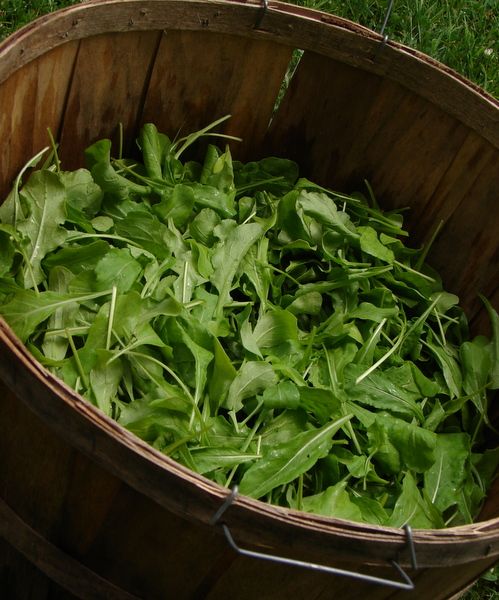 arugula - spicy! Each one picked by someone's hand, lovingly hydrocooled and washed)
Also, mustard - 2 varieties, radishes, lettuces - 5 varieties, kale - 2 varieties... ah the spring harvest is a comin' in in NEO.
Lot's of picking, washing, bundling, boxing, hydrocooling (submerging in Chagrin Valley well water) and boxing. Get there early before the local bounty is gone!