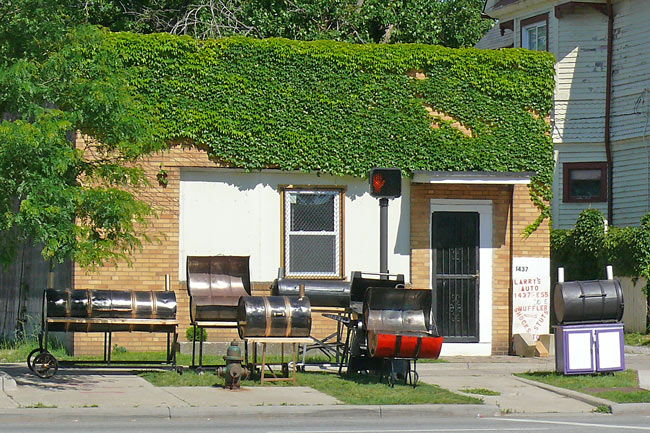 Larry's sign announces that mufflers, shocks, and struts are installed round in back. It looks like Larry in his spare time - between car repairs - uses his acetylene cutting torch and his welder to build these custom rib smokin' machines.
This is real economic development in Cleveland - though I will wager that Larry hasn't gotten a thin dime from any of the NEO economic development agencies.
July 4th is around the corner - if you are in the market for a BBQ - don't go to Home Depot and buy a Weber, check out Larry's for a custom, one of a kind, MADE IN CLEVELAND BBQ!