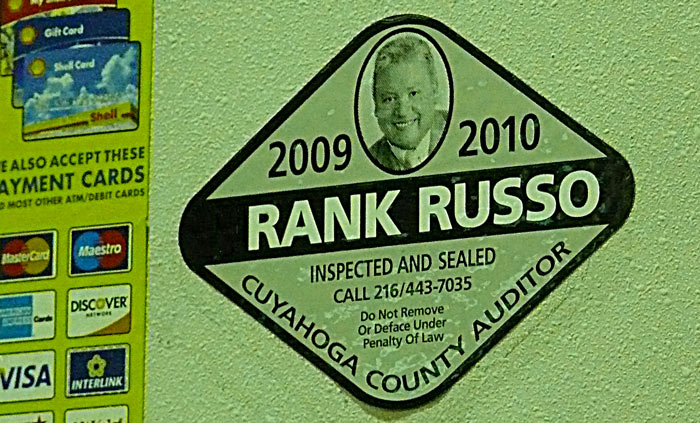 What is wrong with looking at Frank Russo every time you fill your gas tank?
It is an un-natural act.
An abnormal act inspired by the Cuyahoga Democratic Party. The objective: Use your public office and the taxpayer's buck to broadcast your NAME RANK RUSSO and your MUG RANK RUSSO on everything that measures anything in the County.
Dumb public name recognition for your next public office election endeavor.
Seeing Frank when I pump my car is pretty demented.
No self respecting auditor would do this.
Funny, how liars and cheats often out themselves with their behavior….
btw Frank, don't take this post critically. I'll see you in a few days - you've assessed my property about 45% too high!