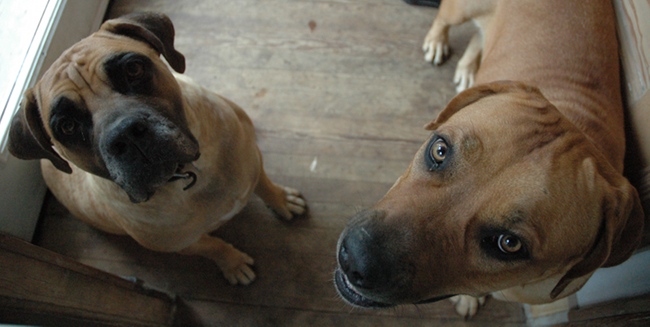 South African Boerboel and Cane Corso
After reading a fascinating posting about a dog "rescue railroad" [1], on REALNEO, I thought I'd introduce a dog we just received from a breeder who no longer planned to breed her - a South African Boerboel [2], on the next leg of a long strange trip that started for her in South Africa and ends at our home, in East Cleveland, with our Cane Corso (which, I just learned, from Wikipedia, is a breed LeBron James owns).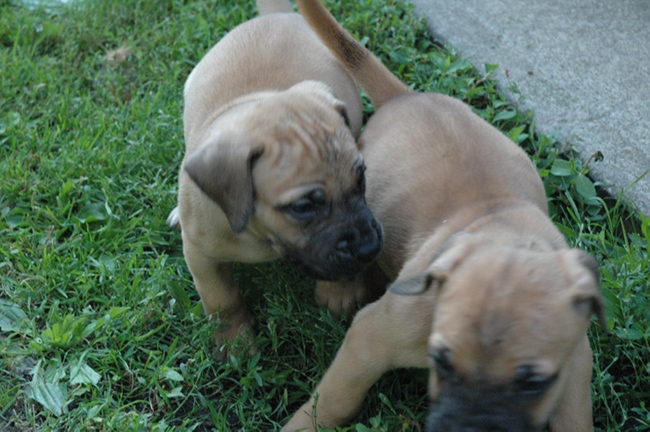 South African Boerboel puppies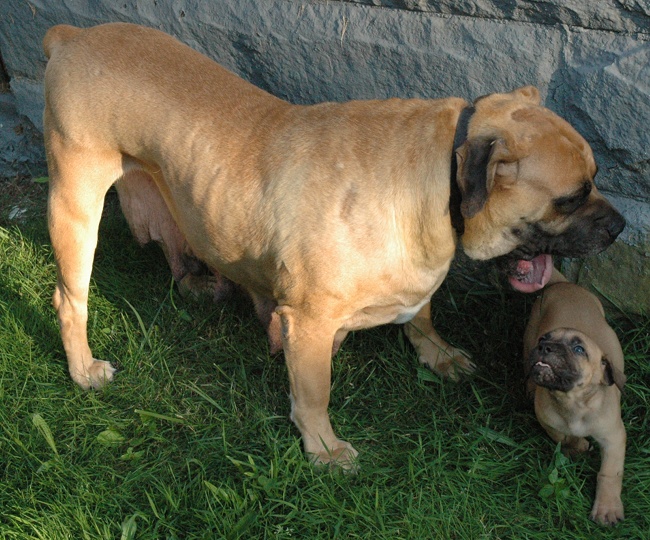 South African Boerboel mother and puppy
My friend who bred our Cane Corso [3] gave us this beautiful Boerboel. She just had her third litter of puppies - 18, which was too much - and her owner decided it was time for her to retire, and needed to find her a new home. Now our Cane Corso, the rabbits, chickens and family have another companion. And, she is a wonderful companion. I highly recommend the Boerboel - she seems to have a calmer disposition than the Cane Corso, which I love as well.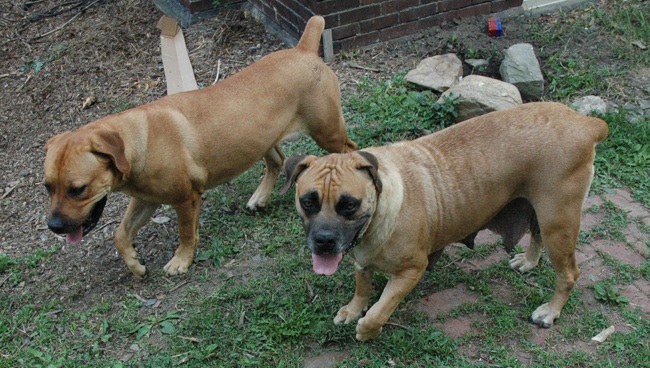 The joy she brings us, for free, makes me think we should have an animal adoption social network for real NEO, beyond what is provided by the APL [4] and Craigslist [5].
For the time being, there are many animals in the region in need of good new homes... my Real NEO Animals in need of homes of the day are:
From the APL Adoptions website: Charlotte [6]... I'm tempted to go pick up her!


Animal ID 8156268
Species Dog
Breed Boxer/Purebred
Age 5 years 1 month
Sex Female
Size Large
Color Brown/Black
Spayed/Neutered
Declawed No
Housetrained Unknown
Intake Date 7/30/2009


I'm a Go-Getter. Want to get more exercise? Action is my middle name. My "Let's GO!" lifestyle will keep you motivated to get outside and move. I've got tons of energy; and just like the sun, I'm burning and working 24 hours a day, seven days a week. I'll run for miles, chase a ball for hours, and still want to play at the end of the day.
2008 ASPCA Meet Your Match Canine-ality
And, from Craigslist:
Date: 2009-09-07, 12:40PM EDT

Hi, I have 11 Kittens 4 weeks old. They are adorable. They are grey, black, white, spotted. They need a new home. Please email me. Thanks
Location: Westlake
it's NOT ok to contact this poster with services or other commercial interests