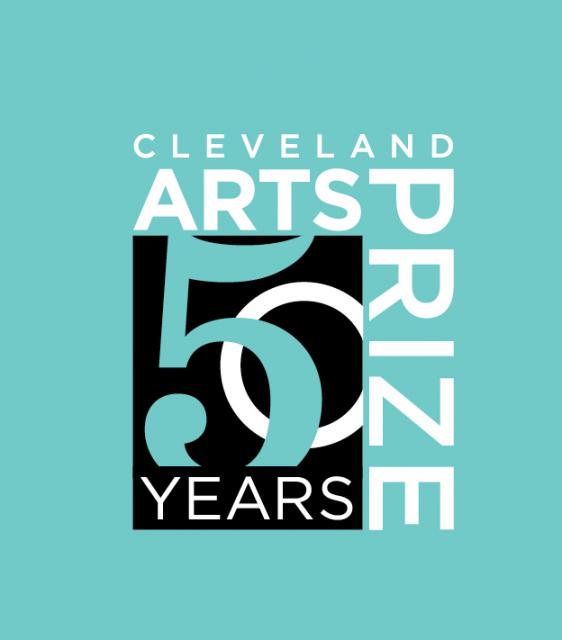 ®press release - FOR IMMEDIATE RELEASE

Cleveland, Ohio- Cleveland Arts Prize presents:
CLEVELAND ARTS PRIZE WINNERS COLLABORATIVE
Cleveland Arts Prize Winner's Collaborative will showcase Cleveland's best in the category of visual arts with a public gallery exhibition and include two weekend workshops in the categories of design, literature and music and dance. Exhibition Dates: September 25, 2009- October 25, 2009
Convivium33 Gallery
1433 East 33rd Street
216.881.7838 or www.clevelandartsprize.org [2] or www.josaphatartshall.com [3]
Opening Reception: Friday, September 25, 2009 from 6pm-10pm
Gallery Hours: Daily by appointment
Friday 2pm-6pm
Saturdays and Sundays -10am- 1pm
Nearly 50 years ago Cleveland Arts Prize began a tradition of identifying and honoring Cleveland's outstanding artists on an annual basis. Since then the Arts Prize commissioned an Arts Prize medal, launched a scholarship program and established the tradition of holding an Annual Awards Event to honor the accomplishments of Artists in Northeast Ohio. This unique exhibition will launch a new Cleveland Arts Prize tradition focusing its outreach in a Cleveland neighborhood. Cleveland Arts Prize Winner's Collaborative will give awardees the opportunity to share their accomplishments in an unprecedented collaborative effort and celebrate Cleveland's rich art history with a broader community.
Visual artists include ANDREW BOROWIEC 2006 , LINDA BUTLER 1999, AMY CASEY 2009, SHIRLEY ALEY CAMPBELL 1986, LAURENCE CHANNING 2000, DON HARVEY 1991, HILDUR ASGEIRSDOTTIR JONSSON 2008, CRAIG LUCAS 2008, ED MIECZKOWSKI 1966, CHRISTOPHER PEKOC 2007, JUDITH SALOMON 1990, ATHENA TACHA 1981, LA WILSON 1993, BRENT KEE YOUNG 1987. CAP Is proud to be working with curators, William Busta, Susan Channing, CAP recipient 2007and Alenka Banco.
PRIVATE PREVIEW PARTY-Wednesday, September 16, 2009 from 6pm-9pm
Connect with the artists, contemplate the art, and enjoy fabulous food, open bar and valet parking.
General Tickets: $60/person ($35 tax deductible) Patron Tickets: $200/person ($175 tax deductible)
SPECIAL WEEKEND WORKSHOPS-TICKETS: $15/DAY
Sunday, October 4, 2009 1pm-3pm
Sarah Willis (CAP 2000, Literature) "Seeing a fictional world: reading and discussion"
Terry Schwarz (CAP 2009, Design) "Less and more - design opportunities for shrinking cities"
Sunday, October 18, 2009 1pm-3pm
Ernie Krivda (CAP 2009, Music & Dance) "How My Music Came To Be"
Stephanie Morrison-Hrbek (CAP 2009 Martha Joseph Prize) "Near West Theatre's Process: Preparing for the stage and life! Come participate in a workshop that awakens your spirit and body. Wear comfortable clothing and be prepared to move."
Supported by the Chilcote Foundation, The George Gund Foundation, Key Foundation and The Bonfoey Company.
1433 East 33rd Street (one-way off Superior Ave.) Convivium33 Gallery
Cleveland
44114
United States