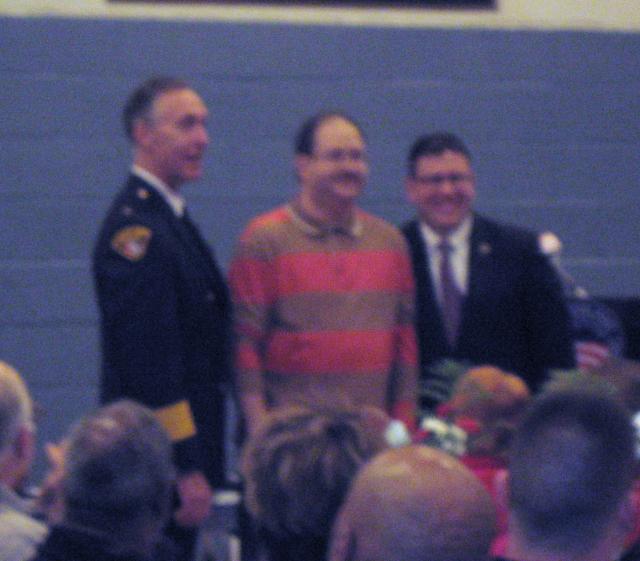 At the 2nd District Community Relations Awards Ceremony last night Ward 14 Tremont Resident and recently appointed Tremont West Development Corp. Board Member Henry Senyak was honored by Ward 13 Councilman Joe Cimperman and presented the "Citizen's Award of Excellence" for his "outstanding service, dedication, committment in protecting the citizens in the city of Cleveland." For his "Service - Valor - Compasion"
For going beyond the call of duty in assisting the Cleveland Public Power with locating more than 1350 non-working street lights and facilitating the repair/replacement of more than 1000 of those street lights throughout the entire Tremont community, his work and assistance with city officials, the media and resident in dealing with law breaking, out of control and non-compliant bars and night clubs, his support of Fire station 21, for all his assistance in getting the proper signage project off the ground and for the support of residents on their quality of life issues.
With the time fast rolling around for the nominating committee to start slating candidates for January's election for new TWDC Board members, what kind of person do you want sitting at the table?
Do you want someone who is actually willing to get out and do some work or someone who only shows up to fill a seat and approve the minutes of the last meeting and look for grant money to fill their own bill?
Do you think that we should have others on the Board like Henry who are not afraid to speak up or, should we keep the chairs filled with those playing "Sammy Says?"