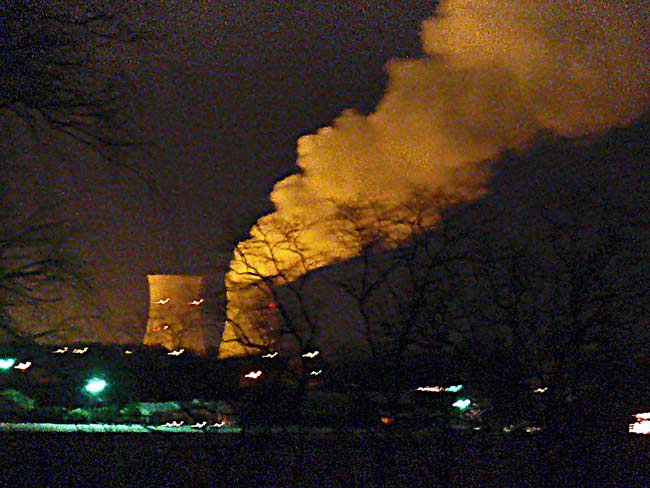 Perry, Ohio produces electrical power [1].
Lake Erie constantly goes up the one on the right. In the summer the condensation isn't very visible, but in the cool winter temperatures the millions of gallons a day throw up quite a plume.
Does nuclear power affect global warming?
Could the unused cooling tower be used as a foundation for an innovative wind power track?