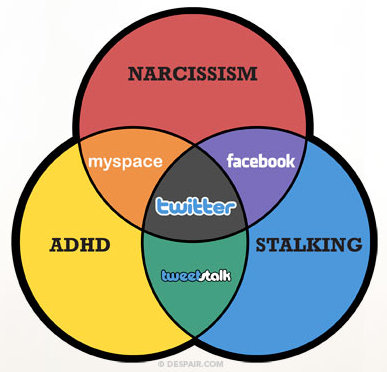 Why I hate Facebook, #149 - this venn diagram is so true!
Don't expect to find humane virtual community in the warehouses of multi-billion-dollar American media corporations - that ain't how personal liberty works or ever has
Here is the best portrayal of the real world of Facebook to me...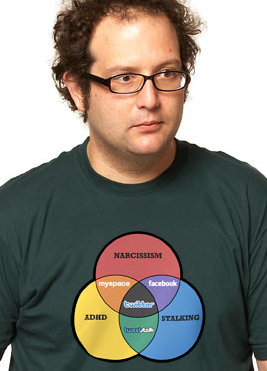 RealNEO is the anti-Facebook social media solution for real people in the real world... ADHD and all.
Be as narcissistic as you like - No stalkers allowed.