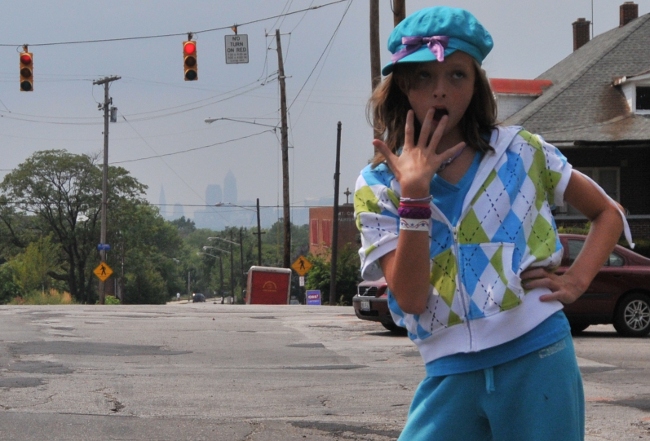 The financially influential Kylie Roulet DEMANDS MCCO and all Affiliates STOP BURNING COAL IN HER BACKYARD!
Dear Ronn:
realNEO statistics indicate our content is well trafficked by Cleveland Foundation staff, so I won't preface my comments with introductions... we know each other well.
The Roulet family is in a position whereby my parents have accumulated $ millions in wealth through investment of their incomes working for or affiliated with University Circle institutions - Case, University Hospitals and the Cleveland Institute of Art - and they intend to donate much of their wealth to those and similar causes - except those institutions burn coal, and do so in a harmful way that has been highly deceptive and has resulted in direct physical and financial harm to members of the family: myself, wife and children... indirectly and directly harming our friends and their family.
As such, my family has less money than it should, my parents' money is tainted by their employers having burned coal throughout their careers... and much of their money is intended for institutions that to this day cause harm by burning coal when there are ready alternatives... and those institutions show no real intent nor good will to stop.
My parents don't fully comprehend the horror of this situation, but they shall. I have asked the Sierra Club to investigate how we may establish a trust fund for my parents' funds donated and/or willed to coal burning institutions, whereby they may provide money for purposes they support at University Circle institutions they love and respect - like scholarships for students in need - to be released after those institutions stop burning coal.
Until such time as those institutions find alternatives to burning coal, the funds should be held in reliable trust and used to fight environmental injustice and the burning of coal in the community.
I expect many wealthy people would appreciate the opportunity to manage their wealth in similar ways. The children shall stop this insanity of the adults.
While I may not tell my parents what to do with their money, they have dedicated some portion of their wealth to trust for their grandchildren, like Kylie above, and I may influence some of that. I intend to insure those funds are maintained in such a way that does not enable coal burning that harms my children, or any citizens of Northeast Ohio or the world.
I will contact members of your board about setting up such a trust through the Cleveland Foundation, as I know a few and I have always respected that institution.
Best regards,
Norm Roulet