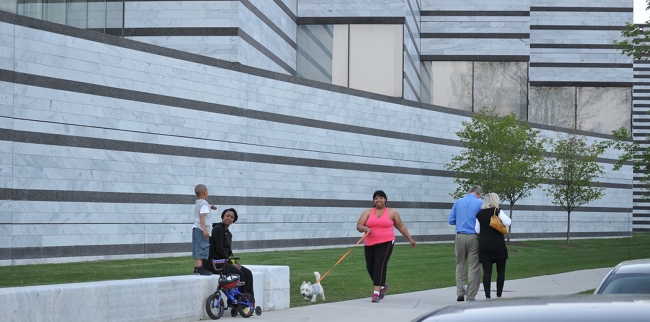 The Medical Center Company provides dirty, polluting coal-powered heat to many of Northeast Ohio's most "cherished" organizations, including the Cleveland Museum of Art (CMA), seriously compromising the value of the CMA to citizens of the region and world - this is being opposed by the real leaders of this community [1]. As the Cleveland Museum of Art has just hired a new Director, David Franklin, from Canada, I must wonder if the Board and Trustees who hired him advised him on these issues surrounding the heating of his new home. Immediately, before worrying about exhibition schedules and completion of the museum expansion [2], Mr. Franklin must plan to move his museum away from coal, meaning move CMA away from heat from MCCO.
The Cleveland Plain Dealer posted a welcoming opinion editorial championing the Cleveland Museum of Art and its new director [3] to the public, and I was pleased to add to that opinion the fact Mr. Franklin must have very different priorities than the other leadership in University Circle ever has - he must oppose using coal to heat his museum, polluting his community, and he must lead other organizations in University Circle away from coal. How he does that will in fact be his greatest challenge ever. I wish him success, as I always wish the CMA success. I am a sincere supporter of the Museum - the right kind of supporter [4], without compromise.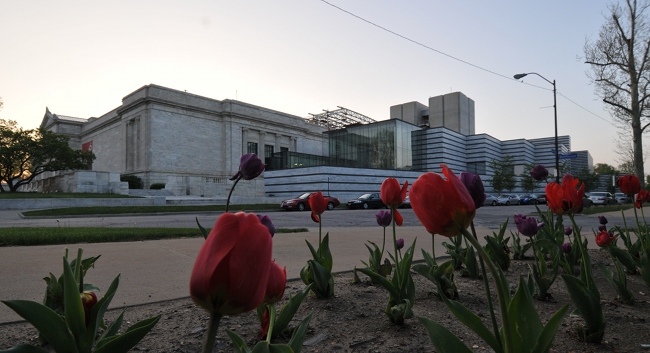 The Cleveland Plain Dealer is so compromised, when it comes to issues of the power brokers of University Circle, coal and environmentalism in general - especially as their most prized columnist, Connie Schultz, is party to MCCO [5] - that they would never mention to the public such a life-impacting issue as the need to stop burning coal at MCCO to heat the museum. I recommend David Franklin read up on this matter on realNEO [6], and then contact Mattie Reitman at the Sierra Club for assistance saving the Cleveland Museum of Art from disgrace - mattie [dot] reitman [at] sierraclub [dot] org.
I will be welcoming all new leaders to this region in similar ways, so they do not get off on the wrong track and cause harm here, before they have a chance to do good.
Below is the Cleveland Plain Dealer opinion on the future course of the Cleveland Museum of Art [3], with my comment on what actually matters most about the museum to area citizens, being the pollution it causes from burning coal at MCCO:
Welcoming the Cleveland Museum of Art's new master: editorial

Published: Monday, September 06, 2010, 4:29 AM

David Franklin, former deputy director and chief curator of the National Gallery of Canada, is sounding all of the right notes of enthusiasm, commitment and scholarship as incoming director of the Cleveland Museum of Art.

He relishes the internationally renowned art museum's strengths -- yet is rightly eager to have it do more to plan major exhibitions, tapping into its great collections. That's encouraging.

And the respected, hockey-loving Montreal native and his family want to stay in Cleveland for a long, long time. The museum needs that kind of stability. Roll out the welcome mat.

Franklin, 49, an expert in Renaissance art, has quite a to-do list. Taking the helm during a $350 million expansion and renovation, he'll have to work hard to raise $130 million to pay off the museum's construction bonds and to manage a construction project that won't end until 2013.

The museum will celebrate its centennial in 2016.

But if Franklin can communicate his excitement about the museum's rich, diverse collection to patrons and visitors, he should enjoy a long and gratifying career in Cleveland. And Cleveland should enjoy having him.

Comments
I welcome David Franklin and hope he makes the Cleveland Museum of Art an even greater asset to this community. To do that, he must agree to move the CMA away from heating with cheap, dirty, polluting coal burning power from the Medical Center Company, which provides their heat... he may want to make some adjustments to the building design to reduce energy consumption and increase efficiency, as the cost of utilities there must rise. I hope he has been made well aware of this most critical issue in University Circle, as citizens of this community have been kept in the dark. More on this at http://realneo.us/content/sierra-club-says-mcco-powers-university-circle-mcco-pollutes-community [9] - for more information contact mattie [dot] reitman [at] sierraclub [dot] org