The Cleveland Plain Dealer pimped the Opportunity Corridor into existence and has greatly disrupted our economy over that - the St. Louis-sourced publisher Terry Egger is the leader of the Opportunity Corridor whorehouse and bulldozing committee - flightless queen-bee-designee Terri Hamilton Brown exists for the Opportunity Corridor - ex-Con made Concilman Jeff Johnson pimps for it - RPM Prince Randell McShepard and Most-Made-Handmaid-to-the-Rich Ronayne Pimp for it - Gund top-gun Abbott Pimps for it - flabbergasting Cleveland Foundation flops Richards and Kuri pimp for it - and the usual suspects that profit from it pimp for it... Cleveland Clinic, all organizations UCI and all local universities, some churches and non-profits, the CDCs and their sponsors, the architects and contractors and their trolls, the unions... the web of crooks who have fucked up everything in this region for decades, and are the enablers of all the corruption now being dismantled with County and city government here, by the FBI. The state, county and city levels of government have failed and are being dismantled here, along with the entire statewide mafioso Democratic party regime and their networks of funders, contractors and colluders.
So when the incompetent, sell-out, paid-to-pimp Cleveland Plain Dealer proclaims in their latest pimping for the Opportunity Corridor [1] that "The project is a top priority of elected, business and neighborhood leaders", I'd like to know EXACTLY who are the elected, business and neighborhood leaders that are not corrupt and benefiting financially from the Opportunity Corridor and are willing to step forward today, with the degree of corruption at all levels of leadership here, and say the Opportunity Corridor is the top priority for Cleveland and Northeast Ohio today.
I want to know, before the next election, which candidates for any offices are pimping that the Opportunity Corridor is the Top Priority of the region.
And who shall now pimp that the MedCon, also pimped into existence by the Plain Dealer and corrupt government scum here... to the level of taxation without representations... is our priority...
... that the pimping of the Flats to Port Authority mafioso Carney and his big shot big box developer friend Wolstein is our priority...
... that the Cleveland foundation Strategic Investment Initiatives (SIIs) and Community Development Corporations (CDCs) and their Landbank are our priority now...
... that enriching Gilbert, Ratner and Miller with games and gambling pimped by failed corrupt politicians and their whores are our priority...
... that the Third Frontier tax on citizens to enrich a few industrial interests, which are all listed as compromised above, is our priority use of tax dollars...
... tell citizens we should proceed with any of these PLANS of these corrupt people who are entirely responsible for this being the most polluted and lead poisoned place in America, if not on Earth.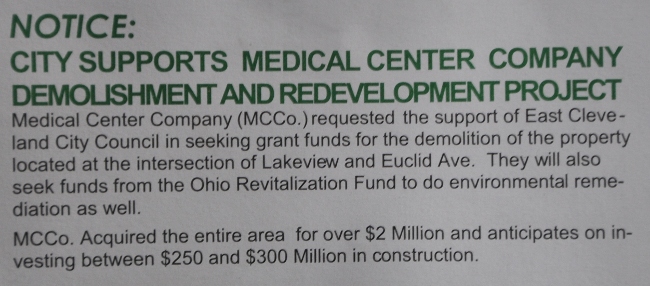 Tell us to trust Cosgrove who plans all this with these people and personally benefits.
Tell us to trust Fred Nance and his firm of Squire Sanders and Dempsey that is always slurping from the spoils of the corruption here... tell us to trust his 50 Club of Cleveland.
Tell us to trust Anthrax Ronn Richards - failed Governor Strickland's "Infrastructure Czar" - and his largely millionaire Republican Cleveland Foundation families behind all this few-serving deck-chair shuffling at $ billions in taxpayer expense - tell us any of their priorities are citizens' priorities now.
It is these sellout businesspeople who are behind the corruption.
I have worked with scores of the world's greatest global corporations and great corporations don't fuck over local citizens with corruption. They improve communities by doing local business well, as they serve the world to the best of their corporate purposes and abilities. They do not shit at home.
The corporations I see in action in Northeast Ohio shit in their own beds - Jones Day... Sherwin Williams... Cliffs... shame on you in particular. You made your home the most polluted, lead poisoned place in America if not on Earth.
So, the fall of a few mafioso politicos is far from the end of the house-cleaning needed in Northeast Ohio and Ohio. We need to draw up all new plans for everything - replace all leaders and their systems and cut all their alignments with power here - disrupt and rebuild all networks - fire 1,000s of people, creating jobs for 1,000s of better people.
None of the people pimping corrupt bullshit projects like the opportunity corridor should lead planning of this region going forward - they are compromised. Removing them from the political and planning processes opens opportunity to 1,000s of better leaders here to plan a better home for themselves and all citizens here.
So, reorganization of the region shall eliminate 1,000s of shitty sell-out scum, who citizens should take great satisfaction seeing fired and gone, which offers openings for 1,000s of citizens to take jobs and help transform and save this god-loving place.
And that is just the tip of the ICEberg. Eliminating corruption and those associated with that here means replacing the media talking-heads that failed to think for citizens here - Egger and Goldberg should be alienated until replaced - the Plan Dealer should be removed from Newhouse control, reorganized and new media take its place - the TV and radio monopolies need to get their shit together or they have the same fate.
The mafioso corporations enabling all this corruption need to be shut down. Major polluters here need to be shut down.
I propose we legalize cannabis to replace industry shut down for cause and I will be challenging any politicians who are not supportive of that - Strickland is already gone - Fisher is already gone - who else is following?!?!
Senator Brown?
This community will shut down coal-burning at Medical Center Company and Cleveland Thermal and will shut down the enabling regime.
Hear that in Ireland!?!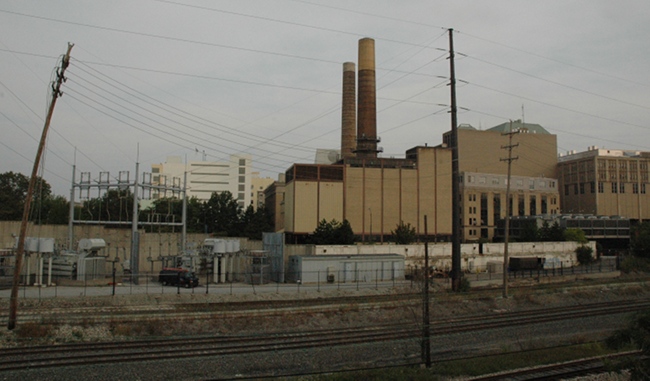 We will shut down the local air quality shenanigans and will replace the polluting corrupt government leaders here and their failed staff and systems with the best air quality monitoring systems in the world, in and from Northeast Ohio, offering the region a leadership opportunity in a new $ trillion industry... personal environmental monitoring and control.... while we actually clean up our environment.
We shall make government here open source, creating 1,000s of jobs and transforming here.
In just this brief posting, I have highlighted how transformation here will create 1,000s of jobs within transformation, enabling creation of 100,000s jobs in new green industries, buying-out and shutting down the most polluting villains here, making Northeast Ohio the Open Source Capital of the Brightest Greenest State of Earth.
I will be determining if there are any candidates for any offices in Ohio or America who oppose any of the transformation outlined here and I will oppose them, from here and worldwide.
That is my promise for real NEO.
We shall be delivered by Hope.