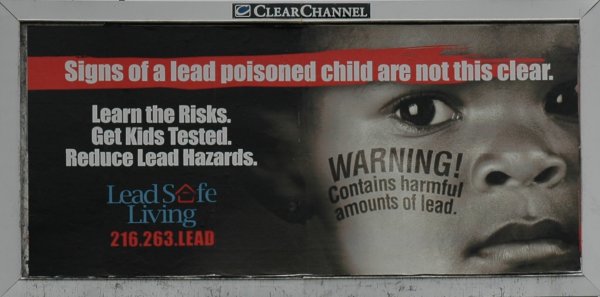 Posted on October 25th, 2010 - 10:30 AM


Picture this: You live in a gorgeous older row home in Washington D. C. Although it's a "fixer upper", you bought it for its unmatched Victorian charm and its unbeatable location (Who doesn't want to live next to a cupcake shop?). You finally decide it's time to remodel the kid's room and update the kitchen, but your spidey-sense is going off because you know that renovating a pre-1978 homes with lead paint can have risks. What's the next step?

Do a search on the internet about EPA's Lead Renovation, Repair and Painting rule

Look for a contractor, but make sure to ask them if they are EPA Lead-Safe Certified

Check with your pediatrician about testing your children for lead

The answer is: All of the above — And don't forget to share what you learn on your neighborhood list serve!

Learning about Lead-Safe renovations is one of the many actions you can take to prevent lead poisoning during Lead Poisoning Prevention Week this October 24-30, 2010.

This year for Lead Poisoning Prevention Week, consider taking concrete steps to make a difference (or tell a neighbor):

Get Your Home Tested. Ask for a lead inspection if you live in home built before 1978.
Get Your Child Tested. Ask your doctor to test your young children for lead even if they seem healthy.
Get the Facts. Read more information about preventing childhood lead poisoning

Tell us, what are you doing to spread the word or learn more about Lead Poisoning Prevention.

About the author: Christina Wadlington joined EPA's Office of Pollution Prevention and Toxics in July 2008 and works in the National Program Chemicals Division.
Links:
[1] http://blog.epa.gov/blog/2010/10/25/preventing-lead-poisoning/
[2] http://www.leadfreekids.org/
[3] http://li326-157.members.linode.com/content/epa-announces-start-national-lead-safe-renovation-program-protect-children-and-pregnant-wome
[4] http://li326-157.members.linode.com/gclac-eradicating-lead-poisoning-in-greater-cleveland
[5] http://li326-157.members.linode.com/gclac-eradicating-lead-poisoning-in-greater-cleveland/filter-paper-lead-testing