---
Make-out CENTRAL
By lmcshane
Created 11/12/2010 - 17:51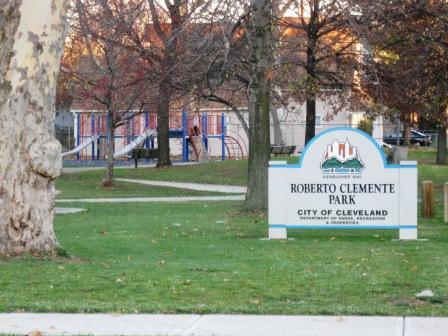 Friday night in "urban" Cleveland is not all gloom and doom.
On this beautiful, crisp fall night--I found couples making out at Roberto Clemente Park, boys playing football behind Blessed Sacrament off Fulton and cookouts happening throughout the part of Cleveland...now designated as Ward 14.
It's not a time to give up--it's a time to fight back and reclaim our community.
---
Links:
[1] http://li326-157.members.linode.com/system/files/Life_goes_on_012.jpg
[2] http://li326-157.members.linode.com/system/files/Life_goes_on_008.jpg
[3] http://li326-157.members.linode.com/system/files/Life_goes_on_009.jpg
[4] http://li326-157.members.linode.com/system/files/Life_goes_on_014.jpg
[5] http://li326-157.members.linode.com/system/files/Life_goes_on_020.jpg
[6] http://li326-157.members.linode.com/system/files/Life_goes_on_007.jpg
[7] http://li326-157.members.linode.com/system/files/Life_goes_on_021.jpg
[8] http://li326-157.members.linode.com/system/files/Life_goes_on_023.jpg
[9] http://li326-157.members.linode.com/system/files/Life_goes_on_007_0.jpg
[10] http://li326-157.members.linode.com/system/files/Life_goes_on_010.jpg
[11] http://li326-157.members.linode.com/system/files/Life_goes_on_009_0.jpg