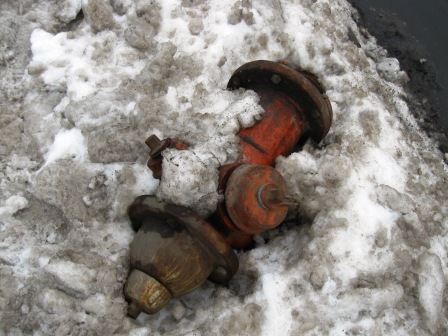 A walk around the neighborhood today revealed an infrastructure in shambles.
President Obama--we need a Civilian Conservation Corp. We need to fix America. We are squandering precious natural resources and our future. This fire hydrant is less than 500 yards away from a school on Denison Ave. and less than a block away from Cleveland Fire Station #20 at Archwood and SR 42/Pearl Rd..
Tomorrow, children will walk in the street to get to that school.