My dear RealNEO family, I haven't posted in a long time or even "lurked" due to new health issues as well as my normal fatigue, balance and speech troubles due to my brain lesion, fibromyalgia, frequent migraines and the backlog of things to do that built up as a result.
Now I need some help, roses don't wait. If you can help me with anything, send me an email via this site And whether you can help or not, remember, everyone is always invited to come see the roses bloom.
I have the potted roses out of the garage but am three weeks behind in pruning. The main garden is almost all pruned.
I have been lucky enough to get some old hybrid teas that have been unavailable or quite difficult to get from a nursery that is closing down and selling the 5,000 roses planted there. They are ENORMOUS and cost $19-$25 to ship.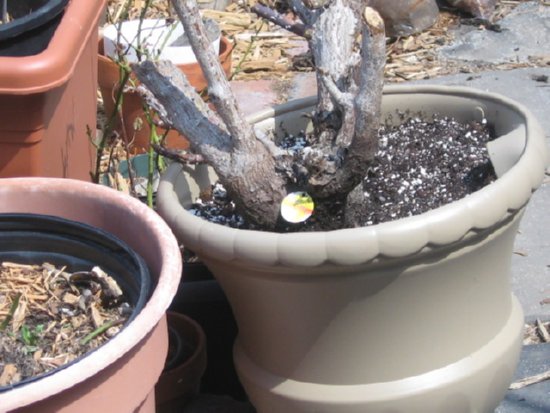 I need someone to dig a very deep hole to plant one of them.
The potted roses almost all need to be taken out, trimmed with a breadknife and put back in with fresh potting soil and fertilizer. The other roses need fertilizing as well. I give them alfalfa, PlantTone (HomeDepot didn't have Rose Tone), old coffee grounds, and Epsom salts.
My new, large, double Shepherd's crook needs to be put up and tied to the other posts I have had put in to hold onto if I lose my balance while working in the garden. Their wires need to be tightened and all connected together. My Amish-grown heirloom tomatoes will be arriving this week or next, and I will grow them hanging from the Shepherd's Crook. I grew one upside down last year, and it worked; but I think up in the air will be good enough.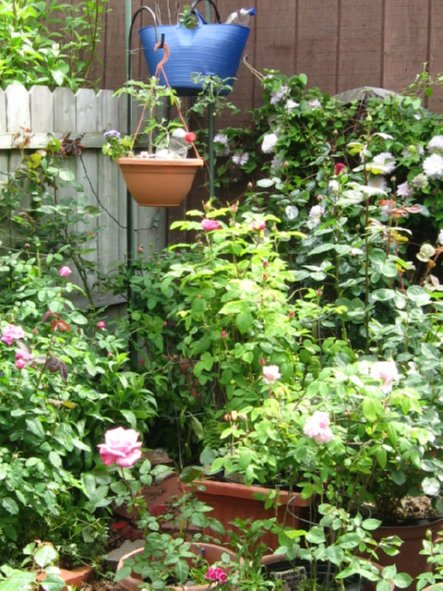 If anyone is good at caulking, which I am not, I need a big gap between the new cushion tile floor I had put in the bathroom and the toilet caulked. The handyman never returned to finish the job, after he got the requested 90% progress payment. I could have done a better job than he did.
I could use some help carrying a heavy plate glass that currently goes across two teak chests I had made for me on Okinawa down to the car.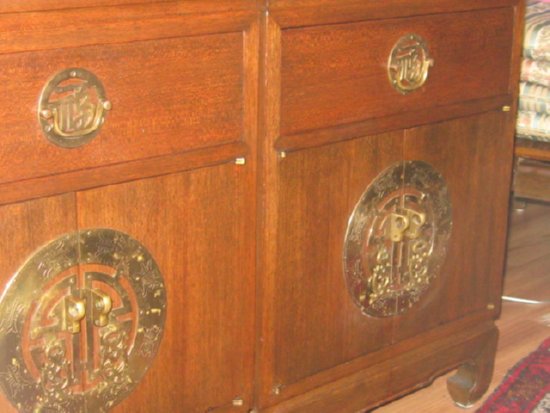 I need it cut in half and beveled so they are separate. I eventually will list one with Craigslist or an auction house, with a reserve of $600. If you are interested in buying one, let me know. I am told I need to make more room in my very small rowhouse.
The now-fired cleaning lady I had once a month was not oiling my wood furniture and teak really needs it. I have had to take all my clothes out of a lowboy and chest of drawers so I could oil them well. I've been putting the clothes into bags. If some lady would like to put these away it would help.
AngelInWard14 has ben urging me to post a series of email "conversations" I have had with the City and ODOT about the Innerbelt Project, and I hope to do that as soon as I can fit it in. It will be a series of posts, too long to put in one.