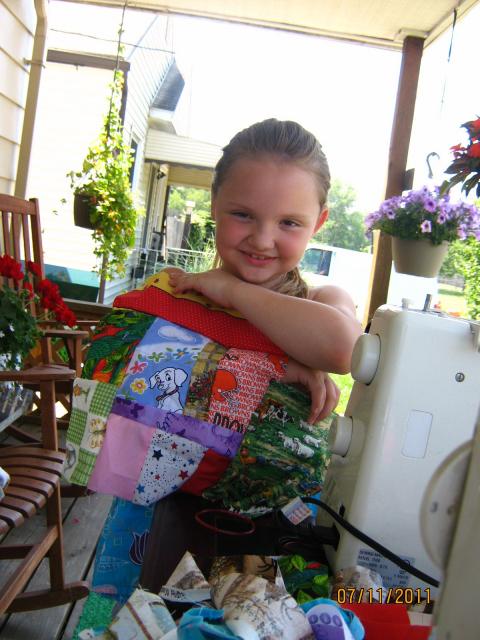 This is an image of what every culture needs to thrive and survive. Young people who are happily learning and developing self confidence through the efforts of family and friends and teachers.
Very interesting quilt - I like the sheep and the dog.
Are all the thread ends tucked back inside?
Thanks for your smile!
Image courtesy of Jerleen and you can read more here on Realneo [1].
best,
Jeffb