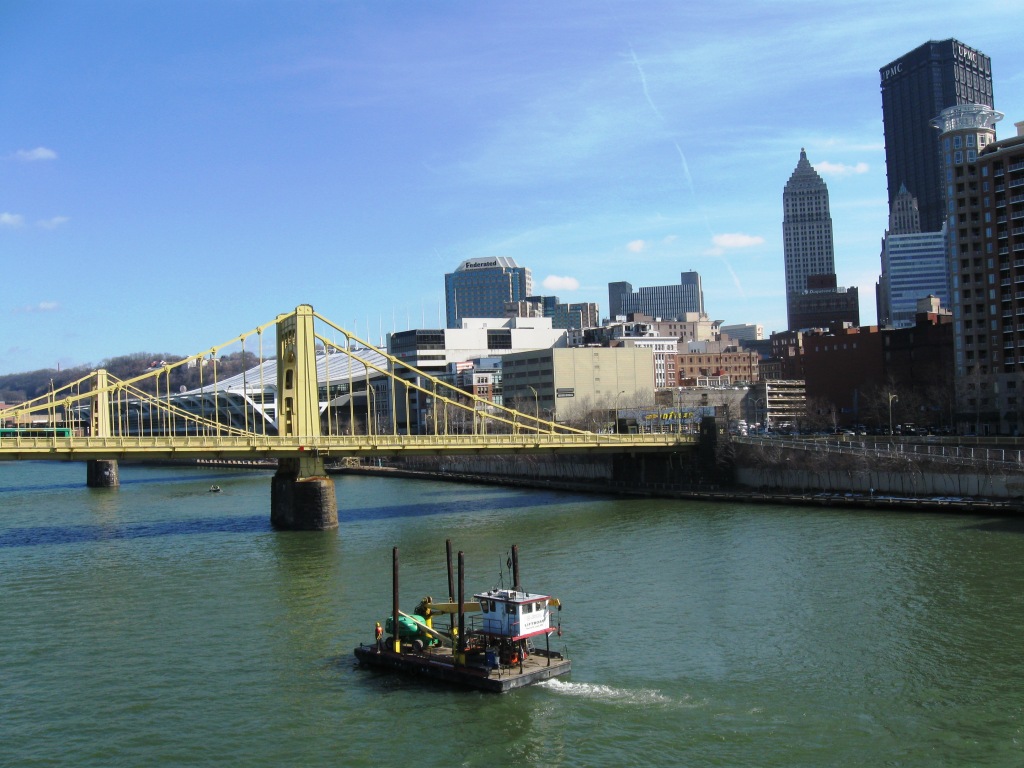 For a great trip--the Megabus to Pittsburgh can't be beat. Here are some images: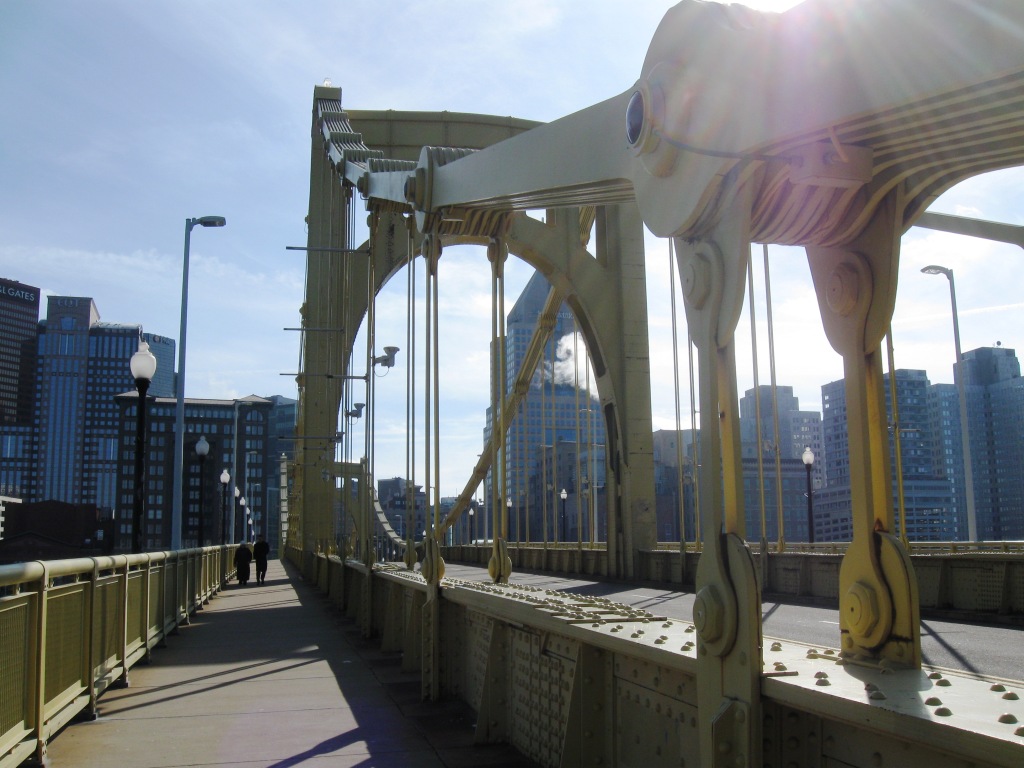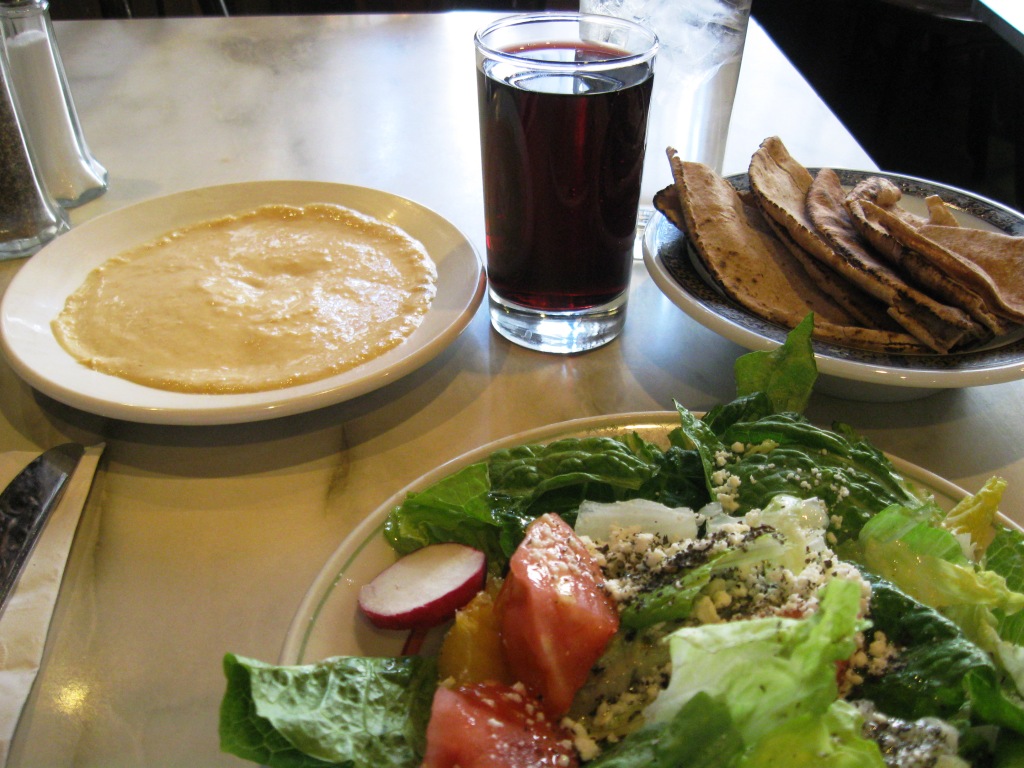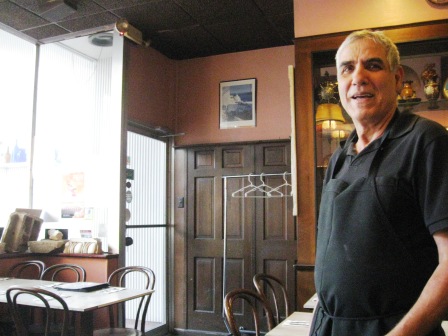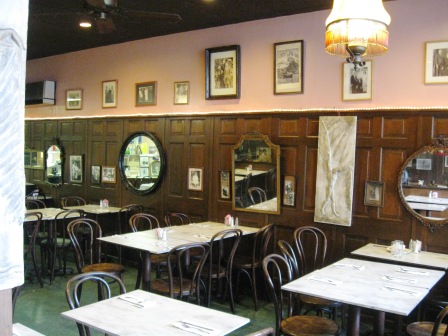 Caught the Megabus in CLE at 7:30 a.m. [1] and was fortunate, through serendipity, to have two great, funny, stylish bus buddies [2]to make the trip fly by. When we arrived in Pittsburgh, a young man volunteered to take my friends by bus to the Carnegie to see the Charles "Teenie" Harris exhibit [3]there (saving them the cost of taxi).
I wanted to just "wing it" with no real plans other than to improve my understanding of Pittsburgh and the layout of the town. I pride myself on my ability to orient, but will confess, I got lost several times during my visit. But, it was all fun. I enjoyed great people watching especially at Market Square and the Wintergarden complex, where the work force skates during lunch hour.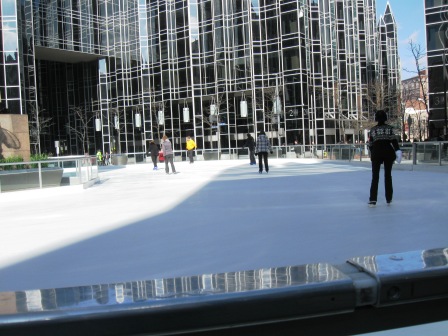 Pittsburgh is a warm and friendly city with lots to do and see. It's a visually inviting place and we could learn a lot from Pittsburgh's own realization that past "leaders" demolished significant and important stories. [4]This month, especially, folks are remembering the legacy lost with the demolition of the predominantly African-American Hill District.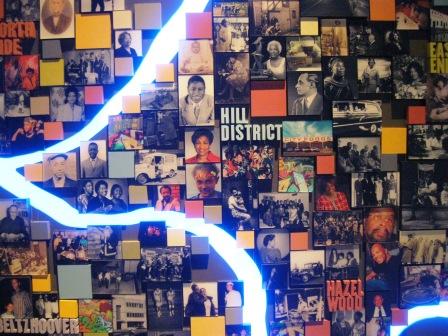 Fortunately, there is much in Pittsburgh that has been preserved and it can be enjoyed over and over again. For a $30.00 bus ticket from CLE to PIT on the Megabus.