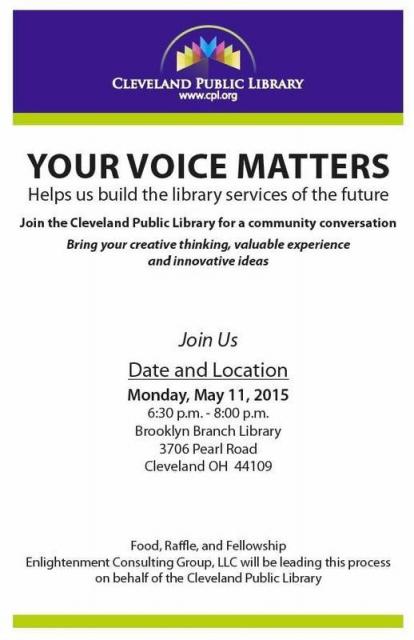 Dear Neighbors -



We have seen the struggle Tremont faced with closure of the beloved Carnegie South Library - it is critical to let CPL administration know your libraries must stay open!



http://www.cleveland.com/architecture/in... [2]



No one should have to fight to reopen a library - Tremont is lucky that their CDC and block clubs are strong and residents made their opinion known to the CPL Library board.
Please be proactive and attend all of the CPL 150 meetings - the next one is THIS Monday, May 11th at the Brooklyn Branch Library 3706 Pearl Rd. - call 216-623-6920 for details. Light sandwiches and refreshments will be available. Meeting starts at 6:30 p.m. See http://www.cpl150.org [3] for more details.