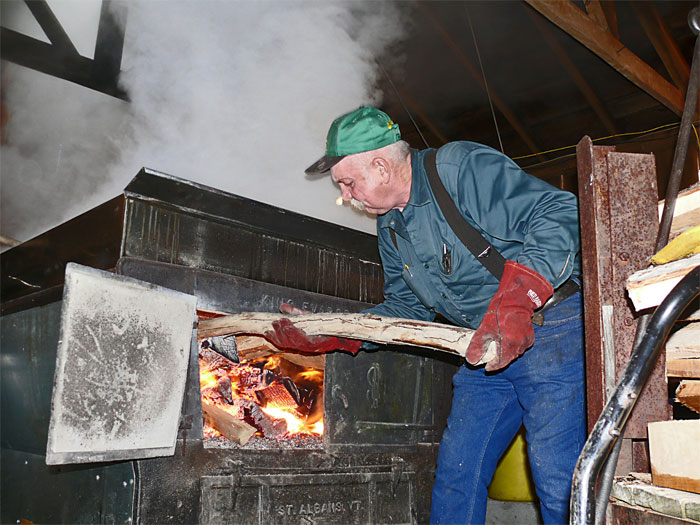 In Ohio the sap is running.
So Richard Benjamin stokes 'er up - got to get that sap to 218 degrees F!
The best socializing is done as a sideline to something else; on a walk, in between laps at a swim team practice, or between chores in the sugar house.
This type of cottage industry is almost entirely gone from America. That's a problem.
But with the Canadian dollar up against the US dollar, Canadian imports of maple syrup will be less competive against US syrup.
Hey, there's one business that is benefiting from the weak dollar....MAPLE SYRUP
The best cornmeal waffle recipe to come soon. And you MUST use maple syrup on those waffles!