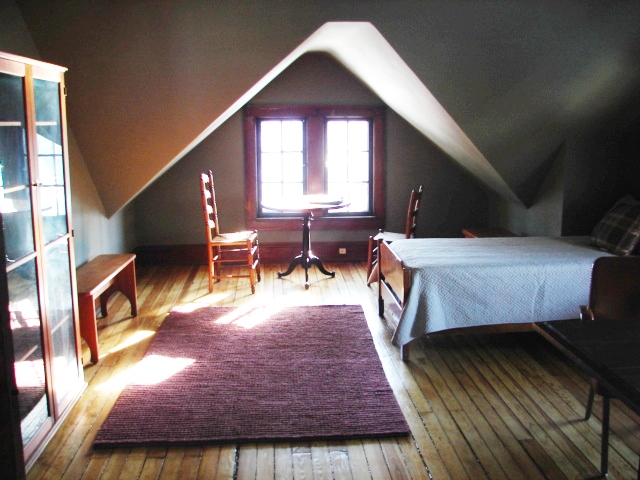 Share my lovely 1917 home in Cleveland Heights with me. I have a little mixed breed watchdog named Phoebe. I work at home for a small arts-nonprofit. My politics are on the left (waay left), and I prefer classical and jazz music, but more often than not, just the sounds of the great outdoors.
The suite comprises four rooms; furnished with two beds, a sitting area, plenty of personal storage, two closets, dressers and a desk. The private bath includes a luxurious deep claw foot bathtub with shower and a pedestal sink. The entire suite is freshly painted and its hardwood floors have just been refinished. Respect for these rooms and furnishings, please. The third floor is a world away once the door to the second floor is closed. Windows offer natural light; the massive pin oak makes this third floor feel like a tree house.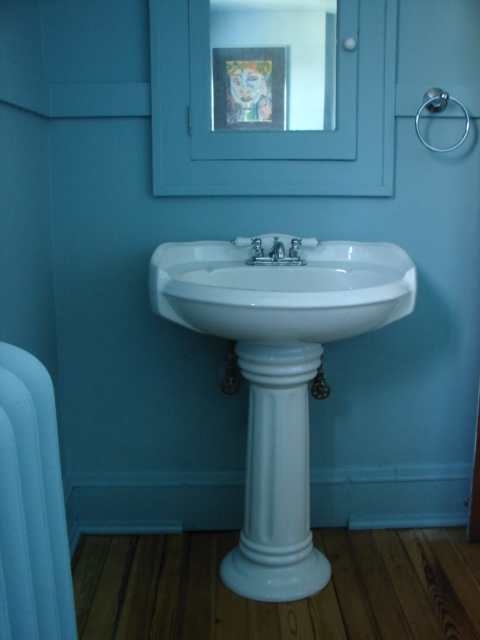 Off street parking, access to all appliances including the laundry. Utilities are included in rent. Heat is radiators, (no AC); there's a landline and cable wifi.
There's a front porch and a lovely backyard with a picnic table and grape arbor. Cleveland Heights' best grocer is a few steps away and the house is an easy walk to the Cedar Lee and Coventry business districts. Best coffee, great restaurants, Cain Park summer concert and theater, galleries and best movie theater in Cleveland are nearby. It is a quick roll down the hill to Case or a half hour walk to the center of University Circle. There is a bike available, too if needed. The last roommate stayed for seven years – pretty good reference. Available immediately. Send an email via realneo by clicking on my name in the post and selecting "send private email".