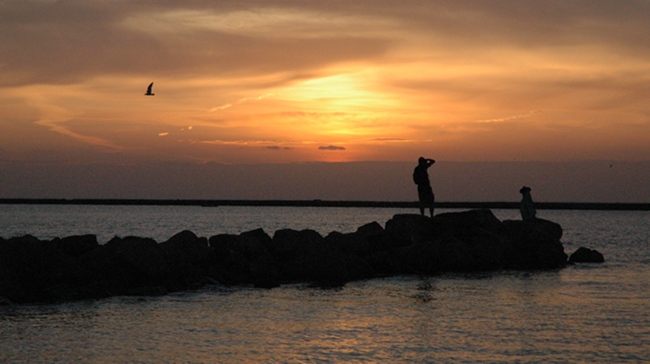 Yesterday was a special day for me - a beautiful day in the region - so I ended it with my good friend Ed Hauser, as I often do. Alone on his own island, he is always easy to find. I was photographing the sunset right by where Ed's boats belong. They are gone... he is now walking on water.
Because of Ed, my heart lives on Whiskey Island too, and I have photographed there scores of times.
I've been thinking about having a show at Convivium 33 of some of the 1,000s of pans I've produced, showcased on REALNEO. As I was hanging with Ed yesterday, it occurred to me the best subject and cause for that is Ed, so the show will feature only Ed and Whiskey Island and all proceeds will further Ed's good work, however that may be determined.
I'll post smaller versions of the pans here on REALNEO for a virtual May Show, as I get them together for the real world.
May 2nd, 2009, experience Ed's Island - Whiskey Island - in your own ways, as Ed made possible for you...
Come to Whiskey Island to celebrate Ed's 48th Birthday and the Dedication of the road leading to Whiskey Island Ed "Citizen" Hauser Way. [1]

Place: Whiskey Island Marina & Wendy Park

Date: Saturday – May 2nd, 2009

Time: When you get there!!
2:00 PM: Ed "Citizen" Hauser Way dedication

7:00 PM: the Band "The Effect" will perform at the Sunset Grille for your entertainment!!

Bring your own picnic and come enjoy the park that Ed fought so hard to keep green for us.

The Sunset Grille will be open for those who wish to purchase Food & Drinks

Location
Whiskey Island Marina & Wendy Park
#1 Ed "Citizen" Hauser Way
Cleveland, OH, 44102

United States

Disrupt IT