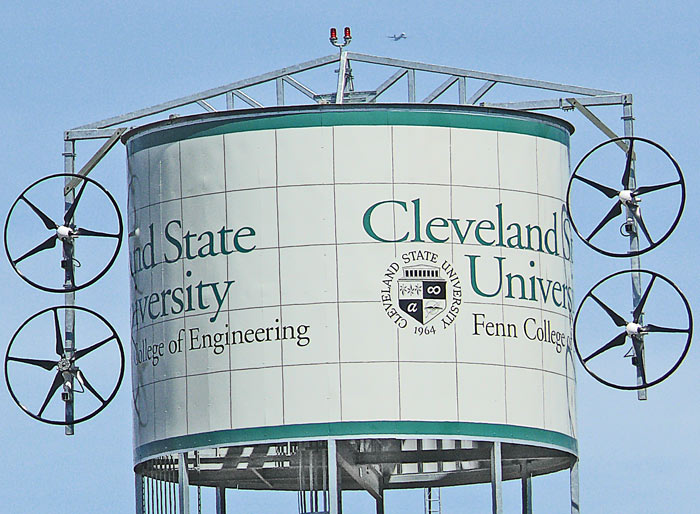 But maybe that is a positive sign.
Because I haven't received an answer for several questions I asked Cuyahoga County Prosecutor Bill Mason and assistant Steve Dever about wind turbines about 3 miles off of Cleveland on Lake Erie either.
Sometimes, when you are ignored, it is a positive sign. You know, Cleveland + Plus
Dr. Majid Rashidi's/aka Cironi's "wind spire" project near the I-90 trench and Dead Man's Curve are just ad spam…however, unlike the Music Man, this will prove to be another embarrassment for Leveland.
Links:
[1] http://clevelandsolar-wind.blogspot.com/2009/06/blog-post.html
[2] http://en.wikipedia.org/wiki/Rube_Goldberg
[3] http://li326-157.members.linode.com/system/files/Rashidi-spam-csu-P1320386.jpg
[4] http://li326-157.members.linode.com/content/pearl-rd-auto-wrecking-installs-1st-sensible-wind-turbine-neo
[5] http://li326-157.members.linode.com/content/dr-rashidis-csu-fenn-college-federally-funded-wind-spire-hoax
[6] http://li326-157.members.linode.com/content/real-neo-small-wind-testing-device-unveiled-today-cleveland-state-university