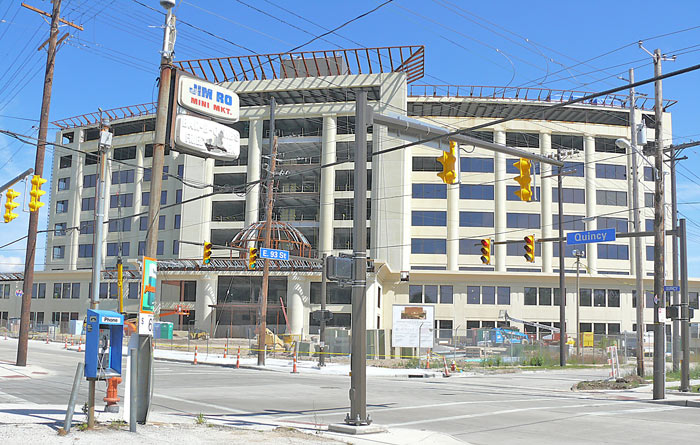 Location, location, location...you know that location is the most important component of appraisal pricing for real estate.
The corner of E93 and Quincy in Cleveland is the perfect location for the new Cuyahoga County Juvenile Justice Center, especially with all the commercial office space in Downtown Cleveland filled with tenants.
But perhaps more importantly for our County government, the corner of E93 and Quincy in Cleveland is the perfect location to feed County corruption. Out of sight, out of mind.
But the biggest winner could be the old owners of the property – the Stern estate. If the property was really polluted, and the Estate had any assets besides this property – the cost of the environmental cleanup would have been borne by the estate. By selling the property to the County, and being indemnified for any environmental clean up, the Stern's may have scored millions. Then again, maybe the property wasn't known to be polluted and Independence Excavating, innocently digging away on the site, just kept bumping into surprising pockets of pollution.
When I heard at a County Commissioners Board meeting in early 2008 that the foundations for the Justice Center were being built before the bonding for the entire project was in place, I thought that was a little strange - I added the Justice Center to
this list on Realneo of the Commissioners' "smart moves"
back then.
Wouldn't it be funny if the FBI were investigating Forest City?
I hope that this nice building doesn't turn out to be in the way of the Opportunity for Toby Cosgrove Corridor.
Image of goof ball hollow column "architecture" June 22, 2009