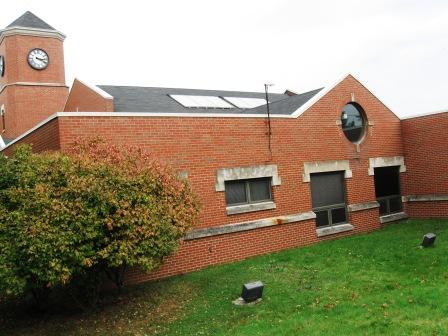 It's more than a band--it's the War of the Currents. [1] My architect friend stopped in the library yesterdayand gave me a crash course in how electricity distribution works.
I can't say I understand it all [2]--but the upshot? If we had gone along with Edison's DC system, according to the architect friend--we would have a better system for the distribution of electricity generated by photovoltaic cells.
So, let the debate begin here. I didn't have a chance to see the whole system in operation at Fire Station #20, one of this year's Green Ohio Solar Tour stops [3], but here are my photos taken on a cloudy day.
My architect friend explained that photovoltaics have a better efficiency return than wind in NEO--supplying 20% of the station's energy needs is not a bad return. So, I made my pitch to Bill Egers with the City of Cleveland's Office of Sustainability.
Please make Brooklyn Centre the demonstration neighborhood for photovoltaic energy in Cleveland!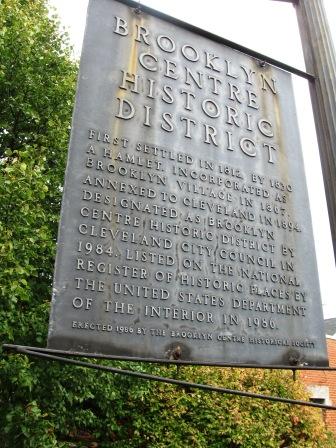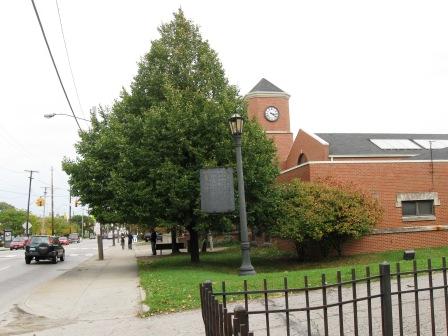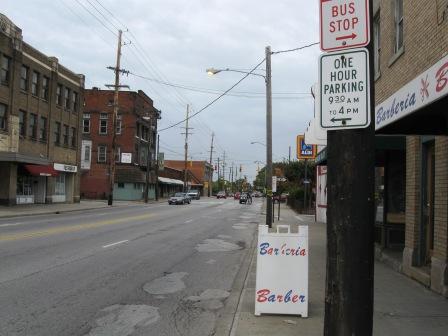 Links:
[1] http://en.wikipedia.org/wiki/War_of_Currents
[2] http://www.pinkyshow.org/archives/episodes/070117/
[3] http://www.greenenergyohio.org/page.cfm?pageID=989
[4] http://li326-157.members.linode.com/system/files/IMG_1316.JPG
[5] http://li326-157.members.linode.com/system/files/IMG_1317.JPG
[6] http://li326-157.members.linode.com/system/files/IMG_1318.JPG
[7] http://li326-157.members.linode.com/system/files/IMG_1319.JPG
[8] http://li326-157.members.linode.com/system/files/IMG_1320.JPG