In describing the music of his eternal art form Pere Ubu [1], the Cleveland-rooted guiding force behind the absurdist-Ubu [2] inspired band, David Thomas, states: "I think of it as artful mayhem." "Artful mayhem is a way of keeping any one person from getting their own way. It's important that the whole becomes greater. It's not random absurdity -- there is a guiding force, but at certain points, you let it go and subject it to the forces of chaos and mayhem. The idea will take shape and form, but it'll take shape that's surprising and revealing to everybody involved." Nobody could better explain the magic of Pere Ubu and their concert, November 24, 2006, at the Beachland Ballroom, promoting their acclaimed new album "Why I Hate Women [3]".
Pere Ubu (and its predecessor, Rocket From The Tombs [4]") were described in a 1996 article [5] as "Cleveland's only real legitimate claim to house the Rock 'n' Roll Hall of Fame", and among those who appreciate truly innovative music, world-wide, David Thomas and his varied co-creators are our region's greatest cultural ambassadors. Consider what a writer to CoolCleveland this week exclaimed... "I literally just discovered Pere Ubu while checking out if anyone in Vancouver was driving back to Chicago (which is where I am set up at now) on craigslist. A girl responded, "I am driving to Chicago to see the most amazing band in the world, Pere Ubu!!!""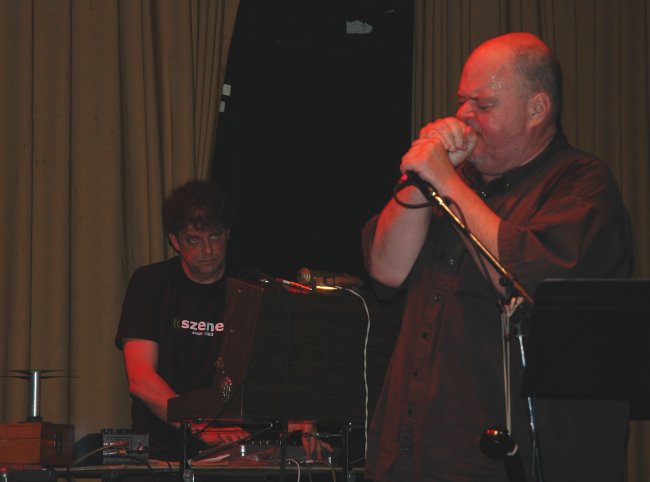 I can safely say I agree completely. I was fortunate to discover Pere Ubu in the late 1970s, while still in high school, when they released their revolutionary first album, "Modern Dance", and my life was further changed the first time I saw them live, around that time, at the Agora. Now, 15 studio recordings into a remarkable 25+ year creative adventure, the artistic quality and intellectual intensity of David Thomas and Pere Ubu are as rock shattering as ever, and prove that with true artistic creativity the impact has nothing to do with age or stage in career but is a reflection of genius. Genius is always found when David Thomas is involved.
Following a sold-out show at the Knitting Factory, in New York City, November 22, Pere Ubu hit Cleveland the day after Thanksgiving and filled the Beachland Ballroom with a great, diverse crowd of all generations. As I've seen Pere Ubu around 10 times, over several decades, all around the country, I've noticed their audience is always growing and evolving... they attract to their shows many loyal followers yet clearly draw new fans with each tour and album. The constant is the audience is always knowing, intellectual and appreciative.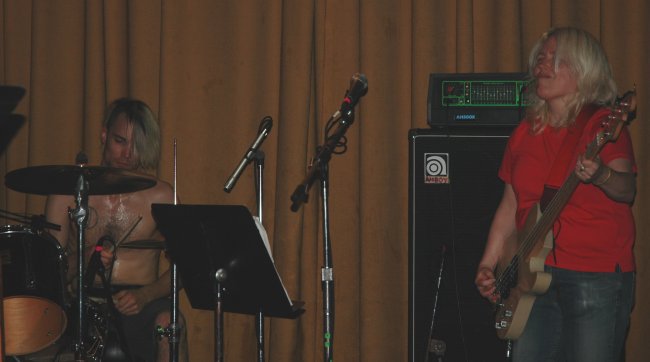 That David spent much of his formative life in Cleveland, and is loyal to here, is a source for great pride in this community. The press release for the band's just released, 15th studio recording, "Why I Hate Women" explains: "While he'd since relocated to England... Thomas maintained his ties to the town that spawned Ubu in the first place. The singer, who half-jokingly says "I'm like Saddam Hussein in that I only trust people from my own village," was revivified by the infusion of sonics that could only come from those raised on the banks of the Cuyahoga River...". Thomas' loyalty to Cleveland is reflected in his including local musicians in his projects, writing and recording here, and always stopping in Cleveland while touring.
Don't feel bad if you don't know of Pere Ubu, or missed their latest show... with mainstream media so corrupted by the mainstream music industry, Pere Ubu doesn't get airplay - Pere Ubu is only known by those who know music, or know those in the know. Now you know. So, I challenge you to know more, more intimately, and BUY a copy of "Why I Hate Women" (and a few other of their albums, if you know what is good for you) and experience their music... I especially love "Dub Housing" but confess I haven't heard all 15 of their studio albums so take your picks and let me know what you love.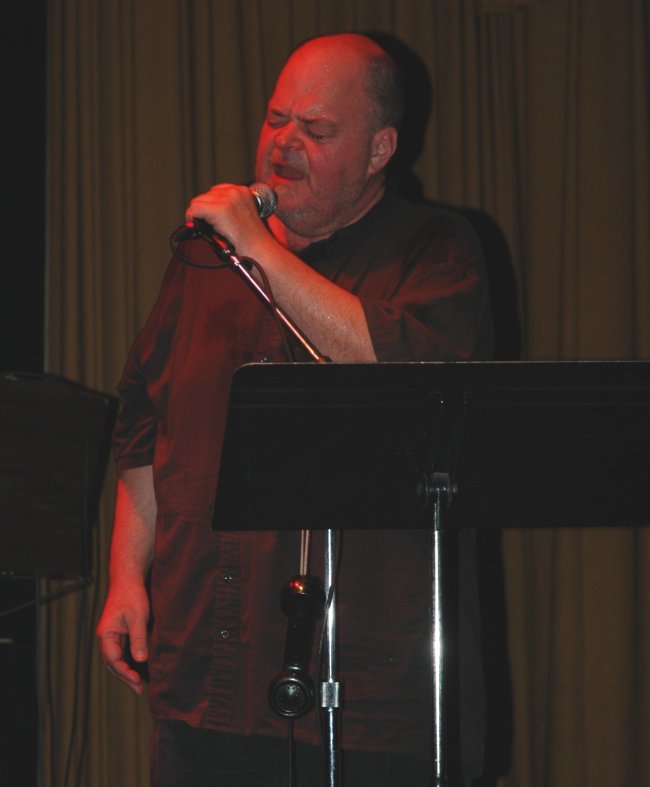 For some notes from a brief interview with David Thomas, from when he toured Rocket From The Tombs here this Fall, visit here [6]. Then, support Cleveland's greatest creative ambassador and buy some CDs.